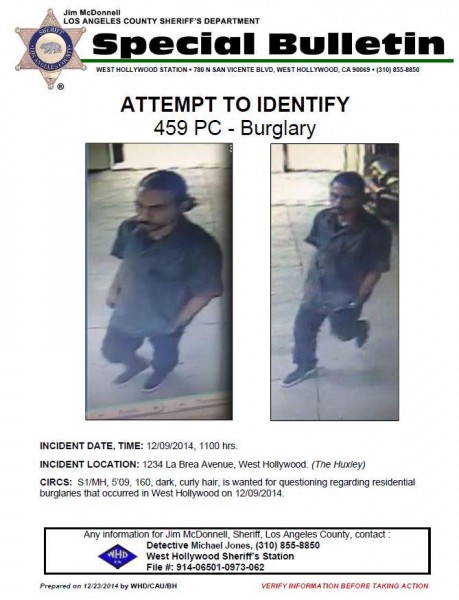 The West Hollywood Sheriff's Station is seeking the public's help in identifying a man who may be associated with a burglary at the Huxley apartment building on La Brea Avenue at Fountain in December.
A flyer distributed by the Sheriff's Department says the burglary occurred on Dec. 9 around 11 a.m. The man is approximately 5 feet, 8 inches tall and 160 pounds and has dark curly hair and a mustache.
Anyone with information about the man is asked to call Detective Michael Jones at (310) 855-8850.