In an apparent last minute attempt to save the job of his client, the lawyer for West Hollywood City Council deputy Ian Owens is trying to portray an effort to reform the controversial deputy system as an act of prejudice against a gay man.
The lawyer, Aanand Ghods-Mehtani, sent a letter to Mayor Lindsey Horvath and Council members John D'Amico and Lauren Meister today citing comments by readers of WEHOville about what has come to be called "Deputygate."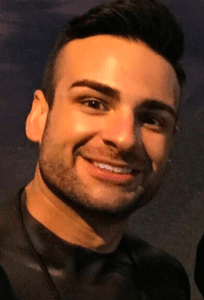 "On Friday afternoon, the
WEHOville website ran a story on my Thursday letter
," Ghods-Mehtania wrote, referring to an earlier letter from him asking the Council not to act on a
proposal by Horvath to reform the system
. "I found the tone of most of the reader comments to be disheartening to say the least. For example, a reader urged Mr. Owens 'to go back to the perfume counter where he worked' and another referred to him as the 'Monica Lewinsky of West Hollywood'."
Ghods-Mehtani cited those comments to support his argument that the effort to reform the deputy system was retribution against Owens for accusing his boss, Councilmember John Duran, of soliciting sex from him. Duran has denied that accusation.
Ghods-Mehtani also said a vote by the Council to adopt Horvath's proposed reforms would cause "life changing harm" to Ownes and Michelle Rex, the deputy to and former campaign manager for Councilmember D'Amico. Horvath's proposal effectively would eliminate their jobs. It would replace the highly paid deputies, who each report to an individual Council member, with a group of five staffers reporting to the City Manager. Each staff member would have specific duties, such as managing the Council members' appointments, drafting legislation for them or meeting with local residents on their behalf.
Owens and Rex are currently the only full time deputies and thus the only members of the deputies' five-member union, which also has caused controversy for taking stands on issues before the City Council. While D'Amico has said he thinks changes need to be made in the deputy system, he has continued to publicly support Rex, a close friend of Owens who City Hall insiders describe as difficult to work with. Newly elected Councilmember Lauren Meister has continued to support the deputy system. She named her campaign manager, Scott Schmidt, who also is a former Council candidate, as her interim deputy and has said she will consider him for a full-time position. Horvath is working with an interim deputy. And John Heilman, who won re-election on June 2, won't be sworn into office until tonight. His former deputy, Fran Solomon, has retired.
Ghods-Mehtani also objected to the Council's voting on the matter until it receives a report from Steve Rodig, a private investigator hired by the city to look into allegations that Owens improperly monitored the conversations of former deputy Fran Solomon. Owens sent out an email under a fake name alleging that Solomon was promoting Heilman's unsuccessful March re-election campaign by soliciting people on her office telephone to appear in a photo shoot for campaign material.
After WEHOville disclosed Owens as the author of the email, Solomon complained that he was possibly bugging her office, which sparked the city's investigation into the matter. In response, Owens has sued the city and Duran, alleging retaliation for his complaints about Solomon's behavior and sexual solicitation by Duran.
The City Council will consider Horvath's reform proposal at its meeting tonight, which begins at 6:30 p.m. at the City Council Chambers at 625 N. San Vicente Blvd., south of Santa Monica.