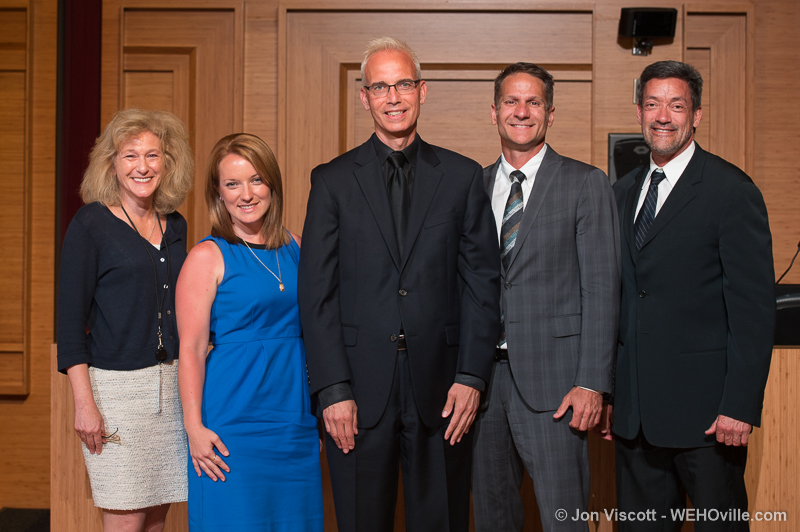 John Heilman, West Hollywood's longest-serving City Council member, was greeted with a standing ovation as he entered the Council Chambers last night to be sworn into another term. After taking his seat on the far right of the Council dais, Heilman thanked those who supported him and recounted a list of his priorities, which include finding a way to connect West Hollywood with the Metro system's Hollywood and Highland station, the redevelopment of West Hollywood Park and inclusion of a dog park there, raising the minimum wage paid by city contractors, reviewing real estate development standards and reforming the City Council deputy system.
Heilman was congratulated by various West Hollywood residents and also by City Councilmember John D'Amico, who has long had a fraught relationship with Heilman and campaigned against him in the March 3 general election, which Heilman lost, and the June 2 special election, in which he won. D'Amico said he hoped he and Heilman could work together going forward.
With tonight's installation, Heilman resumes a 30-year tenure that was interrupted briefly by his failure to win re-election in March. The 30-year tenure of Heilman and the long tenures of some of the other Council members sparked a successful campaign in 2013 to limit future Council members to three terms. Heilman's victory means he fills the remaining two years of Prang's term and is eligible to run for two more four-year terms.