The West Hollywood Planning Commission will consider a proposal Thursday to allow a restaurant planned for the roof of a building at 8715 Melrose Avenue at San Vicente to serve alcoholic beverages.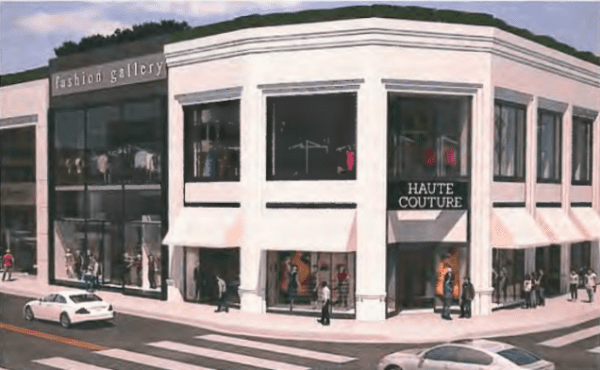 The restaurant, Catch Melrose, would focus on seafood and be located on the roof terrace, or third floor, of the building. Its request for a permit to serve alcohol is opposed by area residents who say they were promised by Jason Illoulian of Faring Capital, the project's developer, that there would be no rooftop restaurant.
The City Council in 2012 approved construction of the 23,000-square-foot building, which has two levels of underground parking. Its 9,700 square foot rooftop terrace then was designated as a showroom for outdoor furniture. But in March of last year, the city's development staff approved permits allowing a wholesale design showroom proposed for the second floor and the roof to be converted into a restaurant. Under that permit, the restaurant can operate from 6 p.m. to 2 a.m. Mondays through Fridays and from 8 a.m. to 2 a.m. on the weekends and holidays. The city's staff recommends that the restaurant be able to serve alcohol until 1:30 a.m. every day of the week. An acoustic consultant recommended glass barriers at least seven feet in height and restricting live music. Those measures and others, the consultant said, would keep sound from the restaurant from being audible to residents on nearby Rangely Avenue.
Mariah and Marcel Fontijn, who live nearby on Rangely, have objected to the city granting the alcohol permit and allowing the restaurant. Mariah Fontijn noted that originally the project was authorized by the Planning Commission because it was to be a wholesale showroom. In her objection to the project, she noted that the Planning Commission's May 3, 2013, minutes specify that "there would be no extended hour activities on the rooftop."
"Suddenly, a rooftop restaurant with extended hours has been approved by the city, and the only outstanding item to be reviewed by the planning commission is a liquor license," Fontijn said in an email to WEHOville. "Faring Capital is a major developer in our city – and they are obviously not someone we can trust. They are sneaky (e.g. Norms on La Cienega) and out to maximize their profits."
Fontijn's mention of Norms is a reference to a controversy generated by Faring Capital's acquisition of that Googie-style building on La Cienega Boulevard. Preservations have mounted a campaign to preserve the building even though Jason Illoulian has said he does not plan to demolish it.
Illoulian, who lives on Rangely Avenue, said he sympathizes with the concerns expressed by the Fontijns. "Faring Capital representatives have repeatedly attempted to reach out to the Fontijns, but they have not wanted to discuss the MCUP (minor conditional use permit) with us," he said. "Hopefully, we can meet before the hearing and address their issues in a meaningful way.
Thankfully, several other residents on Rangely have communicated with us, and we have designed the project to be very sensitive to them. By engaging acoustical and lighting experts, the project has protections above and beyond any other neighboring restaurants. Catch has been carefully vetted and have a stellar reputation with the communities where their restaurants are located."
The Planning Commission will meet at 6:30 p.m. at the City Council Chambers at 625 N. San Vicente Blvd. south of Santa Monica.