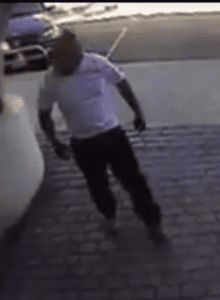 Two people living at 1129 Larrabee Street in West Hollywood were victims of an armed robbery at approximately 5 p.m. yesterday.
Sgt. Charles Braden of the West Hollywood Sheriff's Station said the two robbers were armed with handguns and took cash and some personal property from the victims. Braden said it appeared that they had followed the couple to their home on Larrabee north of Sunset Boulevard and were not randomly moving through the neighborhood. Neither of the two Larrabee residents was injured.
A neighbor of the robbery victims has posted a video of the alleged suspects on her Facebook page. They appear to be African-American men.
Braden said the incident is under investigation by Detective Greg Boagni. Boagni said he believed the robbery victims had been shopping near West Hollywood and were followed home by the robbers. He asked that anyone with information about the incident call him at (310) 358-4014.