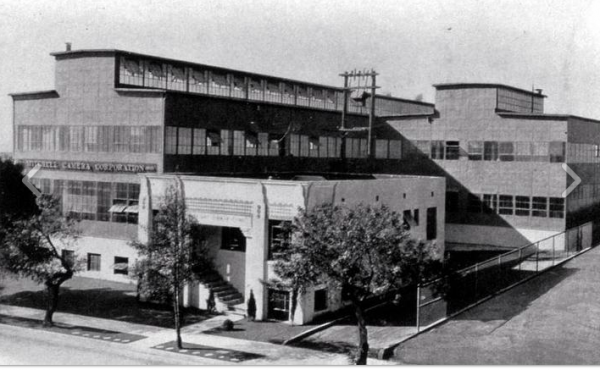 The National Trust for Historic Preservation has named The Factory in West Hollywood to its 2015 list of America's most endangered historic places. The annual list of the trust, which is a privately funded nonprofit, spotlights important examples of the nation's architectural, cultural and natural heritage that the trust sees as being at risk of destruction or irreparable damage. More than 250 sites have been on the list over its 28-year history.
The building known as The Factory is located at 665 N. Robertson Blvd. south of Santa Monica and currently serves as a venue for nightlife events such as Rasputin. Jason Illoulian of Faring Capital has developed a plan to replace the building with a project called Robertson Lane that will include a hotel with more than 250 rooms, underground parking with more than 1,000 spaces and cafes and small retail spaces. The project also will include a 30- to 35-foot-wide lane providing a visual and physical connection between Robertson Boulevard and La Peer.
Historic preservation activists have mounted a campaign to save the building, citing what some see as its importance in gay history. It once was the home of Studio One, a gay disco that opened in 1974 and drew celebrities such as Patti LaBelle, Joan Rivers and Liza Minnelli along with as many as 1,000 gay men. The Dead History Project, an organization created by Kate Eggert and Krisy Gosney, has created a Facebook page called Save the Factory to promote preservation of the building. The Los Angeles Conservancy has expressed its concerns about the proposed demolition in a letter to the West Hollywood Community Development Department. The Conservancy is asking that the Factory building be incorporated into plans for Robertson Lane.
The Factory is a Truscon Steel Company-designed industrial building built in 1929 to house the Mitchell Camera Corporation, whose cameras enabled films to go from silent to "talkies," and continued to influence camera technology until the digital era arrived in the early 2000s. Following Mitchell's move to the suburbs in 1946, The Factory was used variously as a cosmetics warehouse, a furniture showroom, a celebrity nightclub, an antique market and an experimental theatre.
"The Factory is a trove of important and multi-layered history that simply cannot be replaced," said Stephanie Meeks, president of the National Trust for Historic Preservation. "The Factory has proven many times over its history that it can successfully evolve with changing times to serve a variety of uses. As West Hollywood plans its future, this is just the type of place to protect and preserve, not destroy."