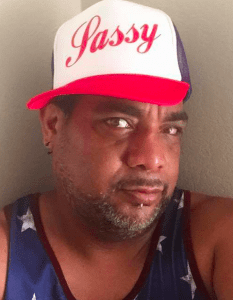 In another incident of violence involving West Hollywood nightlife, a DJ who had been working at Micky's was assaulted at Melrose Avenue and San Vicente Boulevard on June 22.
The West Hollywood Sheriff's Station today confirmed the assault of Benjamin Castro, known as DJ Ben. Castro was attacked in what Sgt. Joe Trimarchi described as a random incident at 2:50 a.m.
WEHOville has been unable to reach Castro, but according to comments on Facebook he was headed home after D.J.'ing at Micky's on Santa Monica Boulevard in the city's Boystown nightlife district. He was taken to Cedars-Sinai Medical Center for treatment.
Trimarchi said Sheriff's deputies have arrested the alleged assailant but would not disclose his name. He currently is out on bail.
While outside the Boystown area, the attack is one of a series involving those who work or play in the area. The one that has sparked the loudest outcry is the May 24 attack on Kirk Doffing, a local resident who was said to have been visiting Rage, a bar on Santa Monica Boulevard at San Vicente. That attack, allegedly by three or four Latino men, left Doffing in a coma for several weeks and prompted local residents to demand that the City Council take steps to improve safety in the area.
Ben Coleman, a public safety activist who manages the Keep WeHo Safe Facebook page, has noted that generally there are no more than two deputies on foot patrol in the Santa Monica Boulevard nightlife district between 8 p.m. and 3 a.m. on Friday and Saturday nights. While West Hollywood is one of the smallest and most densely populated city in California, the L.A. County Sheriff's Department deputies who provide police services to the city generally patrol in cars rather walk than on the sidewalks. Coleman also has noted that deputies generally return to the Sheriff's Station by 2 a.m. to file reports, meaning they aren't on the street when bars in the area close and empty their intoxicated patrons on the street.
The L.A. County Sheriff's Department has reported that the city's rate of violent and property crimes last year was the highest of any of the 23 areas it patrols. The rate was 98 percent higher than that of the department's South Los Angeles Station and 38 percent higher than that of its Compton Station.
It is difficult to chronicle crime in West Hollywood. The city's Public Safety Director used to alert City Council members by email daily to crimes in the city. But the city stopped sending out those daily email notices to Council members when WEHOville asked that the notices be sent to it as well as required California's Freedom of Information Act.