While the debate continues in West Hollywood about the impact of Airbnb and other vacation rental services on the local housing market, a new service is promoting such services as more profitable to property owners than long-term rentals and is guaranteeing them a specified monthly income.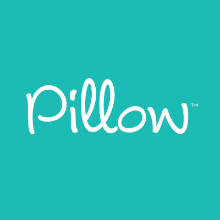 Pillow, which is based in San Francisco, distributed a press release today that promoted the advantage to property owners of short-term rentals over long-term rentals or leased properties. That practice that is one of the major complaints about short-term rentals, which can take properties off the market for long-term tenants.
"LA homeowners are getting as much as twice the return with short-term rentals than long-term," the release said. It describes Pillow as "a next-generation hospitality company helping homeowners maximize their short-term rental income by creating great guest experiences, without having to commit the time and effort required to personally host guests."
According to data from Pillow, the average vacation rental in West Hollywood generates monthly income of $5,307, 56 percent increase over what it states is the average long-term rental income of $3,411 a month.
Pillow doesn't actually rent properties. Instead it helps property owners list their housing on sites such as Airbnb, VRBO and Homeaway and provides various services such as guest screening and housecleaning.
Pillow takes a percentage of the rental price, which in its case is 15 percent. But it also offers another option called a "fixed income guarantee." Under this model, Pillow says, "homeowners lock in a pre-determined monthly rental income. Using 85 criteria, … Pillow is able to accurately predict both occupancy and daily pricing. This technology means Pillow's homeowners can rest assured knowing their rental income is secured each month, whether or not they are able to rent our their property. Pillow's Fixed Income Model guarantees homeowners monthly payments…"
West Hollywood has long banned the rental of residential properties for less than 30 days. A "shared economy" task force created by the city last year recommended that the city rewrite its zoning ordinance to make more clear that short-term rentals were illegal. Several residents at that meeting and at a Planning Commission meeting last month have asked the city to make exceptions that would permit short-term vacation rentals of bedrooms in houses or condos occupied by their owners.
The Planning Commission has asked the City Council to consider that option, which is likely to be on an upcoming agenda.