The Sunset Strip Business Association's board of directors will meet tomorrow to consider whether to shut down the financially troubled organization and to also put an end to the eight-year-old Sunset Strip Music Festival.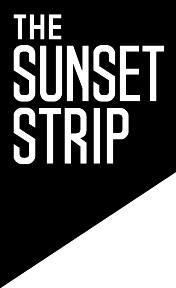 At a meeting last month, members of the board and members of the business improvement district that it governs struggled over what to do about its financial situation. The SSBA has $1.7 million in debt, which includes a debt of $250,000 owed to its chairman, Mikeal Maglieri. The SSBA also owns the Sunset Strip Music Festival LLC, a separate entity. The two organizations jointly owe $619,000 to the Nederlander Group, an event promotion firm that managed this year's music festival.
The September festival generated $490,000 in revenue, mostly from ticket sales, and had expenses of $1.1 million. Under its contract with Nederlander, the SSBA has to pay for the losses by allocating at least 25 percent of the revenue it gets from sources other than assessments on businesses to Nederlander. Currently the only significant source of such revenue is the $408,000 that Jack Daniels pays to advertise on banners on city-owned street light poles on Sunset Boulevard. Businesses on the Sunset Strip are required by law to pay an annual assessment because the SSBA is a city-sanctioned business improvement district.
The board meeting, which is open to the public, will be at 3 p.m. tomorrow at the Andaz hotel at 8401 Sunset Blvd. near North Kings Road.