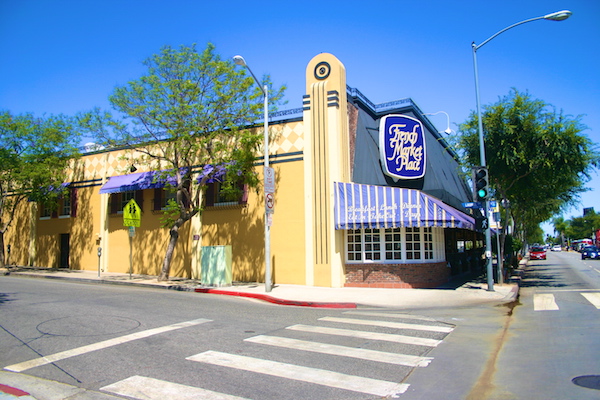 The future of the French Market is up in the air according to Michael Faze, the building's owner. In an interview today with WEHOville, Faze said he is considering alternatives for the property that has housed the French Quarter restaurant and a number of small shops.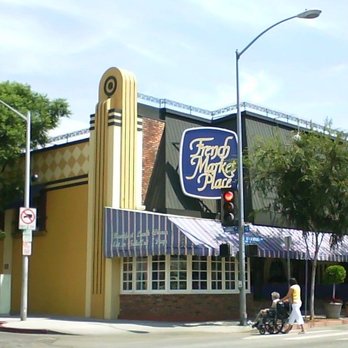 "Would you believe we don't know yet?" Faze said, when asked about his plans for the building. "There is somebody looking at the building for a possible purchase." Faze said he had no choice but to close the French Quarter restaurant because it was losing money. He said that after the closing, which will take place on Sunday afternoon, he will continue to upgrade the building. "We may reopen a restaurant, but a more enhanced one," he said.
The closing of the restaurant originally was scheduled for March although owners of small shops in the building received their vacancy notices months ago. When the closing was announced, Marc Ittah, Faze's business partner, said the restaurant would re-open.
Located at 7985 Santa Monica Blvd. at North Laurel, the restaurant has long been a popular weekend brunch place and offers relatively inexpensive breakfast, lunch and dinner menus. Its closing is being lamented by older members of the LGBT community who remember it as a popular gathering place.
"… The French Market was sometimes referred to as the 'Campus Cafeteria' by our local WeHo gay men," said one man commenting on the closing on WEHOville. "Every single Sunday morning at 11:00 am, EVERYONE in West Hollywood would show up for breakfast – sometimes wearing the same outfit they'd been wearing at Spike or Gold Coast the night before … It was a gathering and dining experience not very different from what many of us had experienced on a university campus, and it made us feel a great sense of belonging.
The French Quarter also is famed in LGBT circles as a gathering place for members of the Municipal Elections Committee of Los Angeles (MECLA), a political action committee in the 1970s that raised money to support gay-friendly candidates. It also is where Jerry Brown in 1991 met with gay activists to solicit their support for his candidacy for president. When news of the renovation became known in March, Rick Castro, in a posting on his blog, announced "FRENCH MARKET PLACE- THE END OF GAY." Castro is owner of Antebellum Gallery in Hollywood, which bills itself as the only fetish art gallery in the United States. The French Quarter also has long been a gathering place for members of the LGBT recovery community.
The French Market was opened by Arthur Simm in 1974, 10 years before West Hollywood's incorporation as a city. His grandsons Chris and Mike own the Simms Restaurant Group. It owns restaurants such as Simmzy's and Tin Roof Bistro in Manhattan Beach.