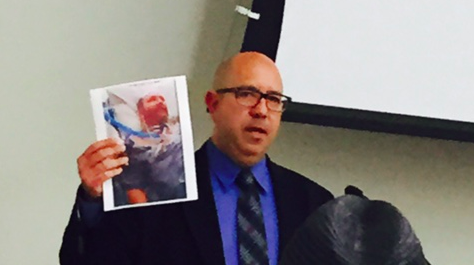 Kirk Doffing, whose attack on May 24 in West Hollywood's nightlife district has sparked a public outcry about crime in the city, is slowly recovering. But the search for his attacker has been hampered by a variety of factors according to Michael Berbiar, the West Hollywood Sheriff's Station detective who is leading the effort.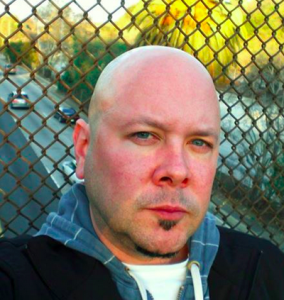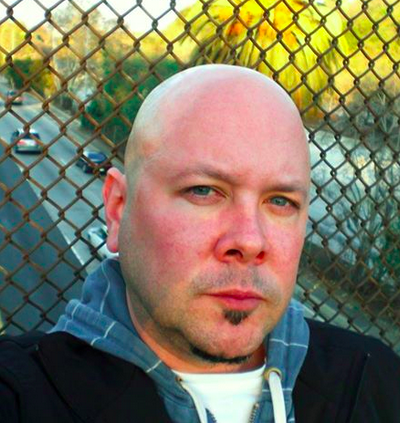 Berbiar, in a sometimes moving account of his effort to find Doffing's attacker, gave an update on the matter to the city's Public Safety Commission last night. During his update, Berbiar showed the commissioners a photo he had taken earlier that day of Doffing in a hospital bed smiling. "This is pretty awesome," Berbiar said of the photo, which he said showed Doffing's first smile since the attack.
Berbiar said his investigation thus far has indicates that Doffing was out with friends on the night of May 24, Memorial Day weekend, when they decided to part ways. "A couple of them decided that they wanted to get food and Kirk didn't want to get food," Berbiar said. He said Doffing began walking west along the north side of Santa Monica Boulevard from near its intersection with San Vicente Boulevard. "Twenty minutes later he ended up on the south side of the street, near Citibank," Berbiar said. "Before he crossed from the south side to the north side of Santa Monica Boulevard, an argument ensued."
Berbiar said it appears that Doffing and those with whom he was arguing ended up on San Vicente Boulevard just north of Santa Monica near U.S. Bank. "The person he was having an issue with punched him a few times in the face, and he fell down and hit his head." Berbiar said there is no video equipment installed in that location so not evidence exists of the encounter.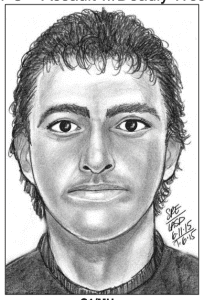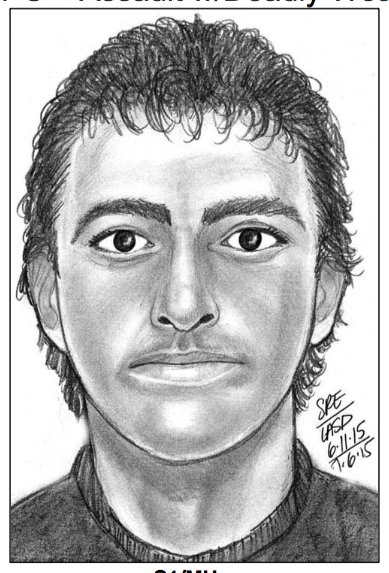 Berbiar said that after the City of West Hollywood offered a $10,000 award for information leading to the arrest and conviction of Doffing's attacker, two witnesses came forward who said they had been walking behind Doffing as he crossed Santa Monica Boulevard and started arguing with his attacker. It was their decision to come forward that led to the creation of a sketch of the alleged attacker that was released by the Sheriff's Station last week.
"I visit him and his immediate family pretty regularly," Berbiar said of Doffing. "I've been on the phone a couple of times a week with his sister Jackie."
Berbiar said he has been surprised that no one has come forward with cellphone photos of Doffing and his alleged attackers.  He said he has interviewed those at businesses that were open in the area the night of the attack and been unable to get information about the alleged attackers.
Berbiar said he has been happy to see Doffing emerge from his medically induced coma and be able to communicate somewhat,, although he still is unable to talk. "I'm a person of hope. And it was always my hope to see him progress," he said, showing the photo of a smiling Doffing to the Commission.
Anyone with information about the Doffing assault or the person portrayed in the sketch is asked to call Berbiar at (310) 358-4011. Informants who want to remain anonymous can offer information at www.lacrimestoppers.com.