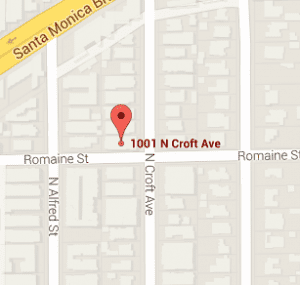 Traffic is being diverted from Croft Avenue near the intersection with Romaine Avenue as Los Angeles police officers investigate a man found dead there.
Lt. Jim Louis of the Police Department's Wilshire Division said a passerby called the police department at around 5 p.m. to report that a dead man was stuck in a fence at 1001 N. Croft Ave. The address is just south of West Hollywood's border with Los Angeles.
Louis said offers from the West Bureau homicide team were investigating the death. It is unclear at this point whether it occurred from natural causes or was a homicide or accident, Louis said.