Councilmembers John D'Amico and John Heilman have asked the City of West Hollywood to develop standards for excellence in architecture and urban design.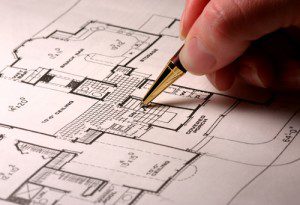 "There will always be debate about development; however there is a general consensus that any development which occurs in West Hollywood should meet the highest standards of architecture and design," the council members said in a memo outlining their proposal. "While some communities such as Santa Barbara dictate a particular architectural style, West Hollywood has always been known for its eclectic mix of architectural designs and styles.
"Despite the city's commitment to architectural diversity and architectural excellence, developers of projects sometimes spend significant amounts of time and money on designs that are not strong architecturally. This is frustrating for the property owner who may have spent considerable amounts of effort on a design that is not acceptable to the city. In addition, this can be frustrating for the staff and the community because of the time and energy required to get an acceptable design.
"Design guidelines are a standard tool used by cities to clarify the community's vision for future development. Policy language that clarifies how important excellence in design is to the city can set all projects on a course for design excellence."
In a proposal adopted by the City Council tonight, D'Amico and Heilman also suggested that the city consider establishing a "Resource Center for Architectural Excellence" in the lobby of the Community Development Department at City Hall. That center would provide examples of award-winning buildings in West Hollywood and information about architectural schools and organizations that promote high-quality architecture and design.