Two forums on gay health issues will take place in West Hollywood on Thursday. One is "Countdown to a Cure: California Leads the Way," a quarterly "HIV Matters" town hall forum that is a collaborative effort between AIDS Project Los Angeles (APLA) and community partners including the City of West Hollywood. The other is "Booty Call to Action," a community forum on anal cancer and HPV (human papillomavirus) in gay men, which is hosted by WeHo.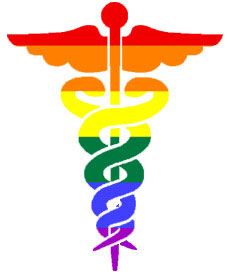 The HIV Matters event will take place from 5:30 p.m. to 8:30 p.m. at Plummer Park's Fiesta Hall, located at 7377 Santa Monica Blvd. near North Fuller. Dinner will be served at 5:30 p.m. and an educational program will begin at 6:35 p.m. The event is free and is open to the public. Speakers will include Paula Cannon, Ph.D., associate professor at the Keck School of Medicine of USC; David Hardy, M.D., chief medical officer at Calimmune; John Zaia, M.D., chair of virology, City of Hope, Duarte; Dale Ando, M.D., vice president of therapeutic development and chief medical officer, Sangamo BioSciences, and Jeff Sheehy, CIRM board patient advocate member for HIV/AIDS. Those interested in attending can find for more information or RSVP online or by phone or email at (323) 874-4322 or daniel@beingalivela.org.
The Booty Calls event will take place at 7 p.m. on Thursday at the City Council Chambers, 625 N. San Vicente Blvd., south of Santa Monica. Validated parking will be available in the five-story parking structure. Panelists will include Tony Mills, M.D., medical director, Anthony Mills M.D. Inc., and assistant professor of clinical medicine at UCLA; Robert Bolan, M.D., medical director, Los Angeles LGBT Center, and Dorothy J. Wiley, Ph.D., R.N., F.A.A.N., associate professor, UCLA School of Nursing. The discussion will be moderated by Councilmember John Duran. The panel discussion will be followed by a reception. It is open to the public and free to attend.
"This forum is vitally important because it embraces three topics that most gay men don't want to talk about — cancer, death, and the anus," said Councilmember Duran. "While it may feel uncomfortable to have these discussions, the prevalence of anal cancer is significantly higher among gay men than it is in the rest of the population. The gay community must never shy away from discussing difficult topics in order to save lives."
In the general population, anal cancer is a rare disease. Among men who have sex with men, however, the incidence of anal cancer is significantly more prevalent and it is increasing annually — some estimates indicate that men who have sex with men are as much as 20 to 40 times more likely to be diagnosed with anal cancer, when compared to rates within the general population.
Additional information about the Anal Cancer and HPV Community Forum is available by contacting Corey Roskin at (323) 848-6403. For people who are deaf or hard of hearing, please call TTY (323) 848-6496.