The developers of a controversial project at 8899 Beverly Blvd. are holding a community meeting on Wednesday to unveil proposed changes that they hope might address the concerns of neighbors.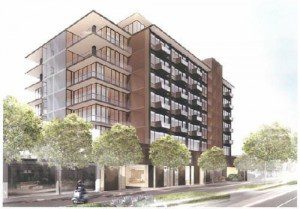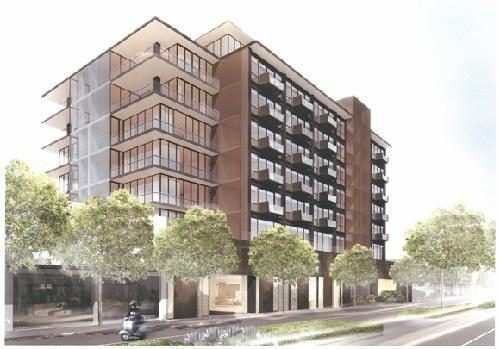 The meeting will be held from 6:30 to 8:30 p.m. at 8899 Beverly, east of Almont. People wishing to attend the meeting are asked to RSVP the developer by calling (323) 655-4660 or emailing 8899beverlyblvd@gmail.com.
In a statement to WEHOville, Tyler Siegel of Townscape Partners, the project's developer, said plans for it "have been revised to reflect input we have received from our neighbors and other stakeholders in the City of West Hollywood.
"The most significant change has been a reduction of the Beverly building by 10 feet on the east and west sides from what was proposed. The result significantly increases the setback from the property lines to 20 feet and reduces the size of the building by 8,000 square feet.
"As a whole, we are now proposing to build fewer units and less overall square footage. It is our strong belief that our proposal will be a tremendous asset to the city, compatible with and complementary to this vibrant neighborhood that we are proud to be a part of."
Revised plans for the project show it will include 52 market-rate condominiums, down from 55 in an earlier plan. It also will include 15 units priced for low- and moderate-income individuals. The revised plan includes the nine single-family homes along Rosewood that were proposed previously.
The 8899 Beverly building, which now mostly houses offices, was constructed in 1962, 22 years before West Hollywood was incorporated as a city. Because of its size — 90,000 square feet on 1.7 acres — the building doesn't comply with the city's General Plan, a overall development plan that was adopted in 2011 after many public hearings on the zoning for the area.
8899 Beverly sits within a commercial zone where buildings are limited to three stories in height. Zoning for the area also limits buildings to no more than 1.5 square feet of floor space for each square foot of property on which the building sits. The existing building has 3.3 square feet of floor space for each square foot of property. Townscape's proposed expansion would have meant 6.1 square feet of floor space for each square foot of land.
The city's Planning Commission rejected the proposal in a four to two vote a year ago. But when the developer appealed the decision to the City Council, it voted in September 2014 to ask city planning staffers to work with the developer to possibly reduce the size of building. It also asked for an analysis of the benefit to the city of more than $1.6 million in benefits offer by the developer such as building a park in exchange for the city waiving existing zoning and general plan restrictions.