West Hollywood's House of Blues closed its doors early this morning after performances by the rock band Steel Panther and appearances by other famous performers such as country singer Billy Ray Cyrus and his daughter Mylie Cyrus along with Joey Fatone of NSYNC and Nuno Bettencourt of Extreme.
The closing paves the way for the beginning of a long-planned hotel, condo and retail project on the corner of Sunset Boulevard and North Olive Drive. Construction is expected to begin by the end of the year.
Live Nation Entertainment, HOB's owner, filed a document with the state Economic Development Department saying the venue woulf close on Aug. 7 and its nearly 200 employees would be laid off beginning July 31.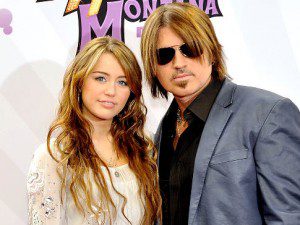 The West Hollywood location, which opened in 1994, is known for having hosted the likes of Eric Clapton, Aretha Franklin, Stevie Wonder, Prince, Aerosmith and Justin Timberlake. And then there are the gospel brunches, Nashville nights and occasional Goth bands. West Hollywood's House of Blues is also one of the most eclectic and fascinating museums in a creative city that can claim few. Every inch of every wall, door and ceiling in the 40,000 square foot club and restaurant on Sunset Boulevard has a story, all collected by Isaac Tigrett, who opened the House of Blues with business partner Dan Akyroyd.
The House of Blues will be replaced by a 149-room hotel, 40 condominiums, apartments for low- and moderate-income people and 35,000 square feet of shops, restaurants and a nightclub that will extend south down Olive Drive to Fountain on property on which apartment buildings now are located and east to DeLongpre. It also will include a massive digital sign on Sunset Boulevard. The Combined Properties project, known as Sunset Time, was designed by Stephen Kanner, who died in 2013. In early discussions of the project, Combined Properties had said it would keep the House of Blues, albeit in a smaller venue.
But Michael Grozier, a Live Nation executive who has worked with the House of Blues since 1994, said Live Nation decided to move. It couldn't find another suitable location in West Hollywood but Grozier said it does intend to reopen House of Blues elsewhere in Los Angeles. Grozier said Live Nation hopes to conserve the massive collection of folk and Indian art inside the establishment, which was chronicled in a recent story in West Hollywood Magazine.