The attorney representing the family of then 30-year-old TV producer and Puyallup, Washington, native John Winkler today announced that the L.A. County Sheriff's Department (LASD) has approved a $5 million settlement with Winkler's family after deputies mistakenly shot and killed him outside of a West Hollywood apartment on April 7, 2014. The L.A. County Board of Supervisors voted today to appropriate $5 million to cover the settlement.
In her initial request for a $25 million payment, Lisa Ostergren, Winkler's mother, argued that deputies used excessive force in shooting her son as he ran out of an apartment at 939 Palm Ave. to escape Alexander McDonald, who allegedly was stabbing his roommate there. Winkler, 30, had only recently moved to Southern California from Seattle and taken a job as a production assistant at Comedy Central's "Tosh.O."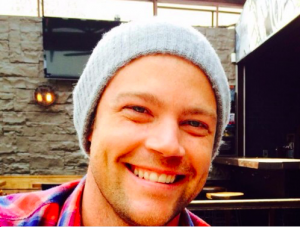 The settlement also required that the Sheriff's department develop a plan that outlines the training and procedural steps to avoid similar tragedies in the future. Although Sim Osborn, the Winkler family's attorney, has requested copies of the plan, the Sheriff's department and its attorneys refuse to comply, he said.
"While we are pleased that the Board of Supervisors has finally approved the settlement that we reached four months ago, I am very concerned about the department's failure to demonstrate they've learned from this tragedy," Osborn said.
According to Osborn, Winkler's family has requested a copy of the plan on a number of occasions, and representatives of the department have failed to comply. Osborn said the requirement for the corrective action plan was part of the settlement agreement, and ordered by Judge Dolly M. Gee last April.
"To even the most jaded bystander, it is clear that the Sheriff's deputy who mistakenly shot and killed my son was either horribly trained, or simply ignored the established procedures," Lisa Ostegren, Winkler's mother said. "I won't allow them to sweep this under the rug by writing a check; they have to stand and deliver." 
"The only two explanations I can reach is that either the department is ignoring the judge's order and did not create a corrective plan, or it is so poorly done that they are afraid to share it with the Winkler family," Osborn said.
Osborn noted that any plan created by the Sheriff's Department would be considered a public document, subject to public scrutiny. The Sheriff's Department also initially resisted requests by WEHOville last year for the names of deputies involved in the shooting.  It did so only after WEHOville filed a freedom of information request in June 2014 citing a decision a month earlier by the California Supreme Court in a case involving an officer-involved shooting in Long Beach. 
Deputies Michael Fairbanks, Byron Holloway and Gerardo Valdivia went to the apartment building at 939 Palm Ave. on April 7 last year when a resident reported strange behavior by McDonald. When they approached the apartment door, Liam Mulligan, who had been knifed and was bleeding from the neck, rushed out, followed by Winkler. The deputies, who said they had been told that there were only two men in the apartment, said they shot and killed Winkler because they believed he was the assailant. Mulligan was wounded in the leg by gun fire.
When they entered the apartment, the deputies said they discovered McDonald choking and tearing at the face of Chris Moretti, a friend of Mulligan, and found a knife on the floor nearby. McDonald, 28, was arrested on charges of murder, attempted murder and torture and is being held on $4 million bail. The four men, who were friends, were visiting one another when McDonald allegedly attempted to take them hostage and began stabbing them.
The Sheriff's Department has said deputies believed Winkler was the assailant because he was thin and wearing a black shirt, which is how McDonald had been described. But Sim Osborne, the lawyer filing the claim for Ostergren, questioned the "mistaken identity" explanation. "How deputies could have confused John for McDonald – two very different looking men – still baffles me and many other observers of the deputies' conduct," Osborn said. "These are the sorts of questions that we had hoped would be addressed in the ordered corrective plan."
"We have many questions for the LASD, including how they could have confused McDonald for John – two very different looking men – when witnesses had given them a photo just moments earlier," he said.
The L.A. County District Attorney's Justice System Integrity Division investigated the shootings and concluded that the deputies should not be prosecuted because "California law permits the use of deadly force in self-defense or in the defense of others if it reasonably appears to the person claiming the right of self-defense or the defense of others that he actually and reasonably believed that he or others were in imminent danger of great bodily injury or death."
But the investigators said statements by the deputies conflicted with those by Anny Wesley and Catherine Nova, two women who lived down the hall from the Mulligan/McDonald apartment. Wesley and Nova said they showed the deputies photos on a mobile phone of McDonald and of Mulligan to help them identify the men and distinguish them from one another. "The deputy took her phone and 'showed everybody' in her and Anny's presence while he stood next to Novis in the hallway just outside their apartment," the Integrity Division report says, quoting the women. "The deputy pointed to McDonald's photo and said, 'That's our guy'." However the deputies told Integrity Division investigators that did not recall seeing a photo of McDonald.
"It is a tragedy when any parent loses a child, but learning that John was killed by those sworn to protect him is almost too much to comprehend," said Ostegren, Winkler's mother. "There hasn't been a single day in which John's death doesn't bring me to tears, and I can't image a day in which I will stop grieving over him."
The settlement will be paid from a contract cities trust fund.  The City of West Hollywood does not have its own police department and contracts with the L.A. County Sheriff's Department for police services, paying over $18 million a year. Mulligan also has filed a claim for a $25 million payment.