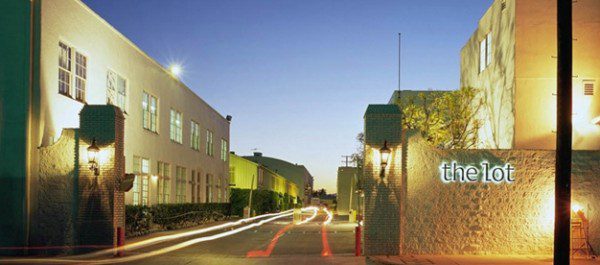 A study of West Hollywood's Eastside shows a rapidly changing neighborhood where property values are rising, the elderly Russian-speaking population is being replaced by younger and more affluent residents and the retail and food-service economy doesn't generate sufficient income for workers to afford to live in the new housing being built there.
The Eastside, defined as those blocks north and south of Santa Monica Boulevard from Hayworth on the west to La Brea on the east, once was widely viewed as a rundown area with an inordinate amount of crime and dilapidated buildings. But a study by the Rosenow Spevacek Group (RSG), commissioned by the City of West Hollywood, indicates it has caught the eye of commercial developers, with over 54 percent of the commercial property there sold in the past 10 years. Another measure of the Eastside's attraction to developers is that property there had an assessed value of more than $1 billion as of 2012, a 181 percent increase in 15 years. With the end of the Great Recession, new construction has taken off. Major projects include expansion of offices and studios at The Lot, construction of the Huxley and Dylan apartment buildings on La Brea Avenue and apartment and retail projects now under construction at Movietown Plaza and the former Faith Plating site, all of which are estimated to be worth $400 million. All in all, about 900 new apartments either have or soon will be built in the area.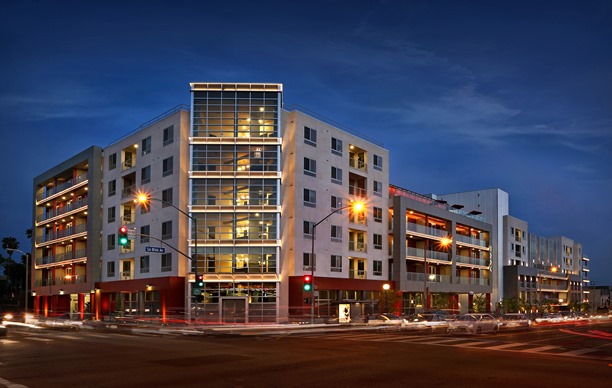 The study, presented to the West Hollywood City Council last night, also shows a major decline in the Russian-speaking population in the area. While in 2000 Eastern European immigrants made up 42 percent of the Eastside's population, that percentage declined to 28 percent in 2012. The area was a major refuge for Jews from the former Soviet Union when it collapsed in 1991 and its restrictions on emigration ended. According to the study, many Eastern Europeans in recent years have moved from West Hollywood to the less expensive San Fernando Valley. That largely older population is being replaced by younger and more affluent people. The study shows that 23.4 percent of the Eastside's population was 65 years old or older in 2000. By 2014 that percentage had declined to 19.8 percent. Residents 25 to 44 years of age increased from a total of 38 percent in 2000 to 42.4 percent in 2014.
Median household income on the Eastside ($30,196) is markedly lower than that of West Hollywood as a whole ($53,223) according to data from 2012. When those who are retired are factored out, the median is $36,293 for the Eastside compared to $57,841 for all of West Hollywood. That is a major issue because of the higher rents of new properties there. Asking rents at new developments are $2,300-$2,950 for studio apartments, $2,500-$3,400 for one-bedroom apartments and $3,650 to $5,370 for two-bedroom apartments. That compares to average asking rents for existing non-rent controlled units of $1,900 for studio, $2,150 for a one-bedroom and $3,220 for a two bedroom unit. Newly available rent-controlled units in 2014 were going for an average of $1,297 for a studio, $1,570 for a one-bedroom and $2,125 for a two-bedroom unit. Housing costs traditionally are estimated at 30 percent of one's income, which would require an annual income of $80,000 to afford a $2,000 monthly rent. Despite the relatively high rents, vacancy rates are low.
The study also found that 94 percent of those who live on the Eastside do not work there, and 94 percent of those who work there do not live there. That reflects the fact that those who work on the Eastside, whose economy is dominated by retail and service businesses, don't make enough money to afford the rents. For example, retail stores employ about 10 percent of Eastside residents while they provide 25 percent of the area's jobs. That twice-daily influx of workers and outflux of residents also is a likely contributor to the traffic in the area. The different daytime and nighttime populations on the Eastside also pose a challenge to local businesses that want to cater both to lower-wage daytime workers and more affluent and young local residents.
When it comes to sales tax revenue from Eastside businesses, the Gateway Center, home to Target, Best Buy and other businesses, is the largest contributor, generating $1.7 million a year. All other businesses in the area generate a total of $1 million.