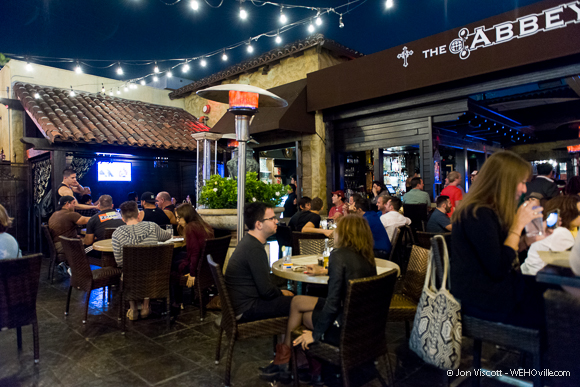 David Cooley announced last night that he is taking full ownership of The Abbey, the famous gay bar and restaurant that he opened in 1991 as a coffee shop.
Cooley made the announcement at a party at The Abbey celebrating his 55th birthday.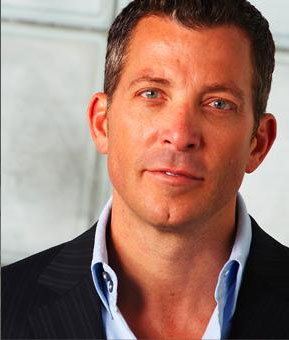 Cooley sold what was rumored to be a 75 percent stake in The Abbey in 2006 to SBE, the entertainment group that owns restaurants, bars and hotels in Los Angeles, New York, Miami, Las Vegas and Mexico, among other places. While neither Cooley nor SBE ever confirmed the price, rumor has it that Cooley got an ownership stake in SBE valued at $20 million. Cooley has continued to manage The Abbey and has served as its president.
Why would SBE pay so much? The Abbey once was reportedly the largest single purchaser of vodka in the world. And its brand had enough clout that SBE decided to try to open other Abbey's in cities around the United States, an effort it eventually abandoned. The Abbey is widely regarded as the most successful gay nightspot in West Hollywood and greater Los Angeles. A production company currently is at work on a reality TV show about The Abbey.
MTV's Logo network has called The Abbey the "gayest bar in the world." It is known for a celebrity clientele that has included Christina Aguilera, Britney Spears, Hilary Clinton (who held a fund raiser there) and recently Caitlyn Jenner. Elizabeth Taylor, whose portrait is on one of the walls, was an Abbey regular before her death in 2011.
"SBE has had an amazing decade partnering with David and elevating the Abbey to its most impactful and successful years," said SBE Chairman and CEO Sam Nazarian. "As we narrow our focus to core hotel, restaurant and nightlife brands and integrating SBE restaurants and bars within our hotels, we feel that it makes sense to hand the reins of The Abbey back to its passionate founder and leader so that he can lead The Abbey's next exciting chapter."
"I am grateful for Sam's support and friendship these last nine years, which has helped us continue to grow the iconic Abbey brand and has set the stage for an exciting future, including the opening of Cooley's and celebrating The Abbey's 25th anniversary in 2016," added Cooley.
Cooley opened The Abbey in 1991, across the street from its current location, as a coffee bar. "People would say, how are you gonna make money on coffee?" Cooley said in an interview in 2013 with WEHOville.
The coffee bar took its name from the church pews and stained glass windows that came with the property. Three years later Cooley moved across the street into what is now a 16,000-square-foot location with a bar and restaurant that serves brunch, lunch and dinner.
Cooley also has embarked on another venture named Cooley's, a 10,000 square foot restaurant and bar under construction at 8936 Santa Monica Blvd. near Robertson, only a few hundred feet from The Abbey. As part of his deal with SBE he will also have full ownership of Cooley's.