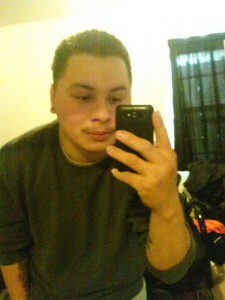 The L.A. County Sheriff's Department said this afternoon that three men arrested as suspects in
several armed robberies
in West Hollywood's Norma Triangle last weekend have been identified and charged. In a press release this afternoon, the department said two of the suspects are juveniles, who by law cannot be identified. They are being detained on robbery charges. The third suspect is Jeremy Ciricuti, 21, who is being held on a robbery charge in lieu of $50,000 bail. Ciricuti, who is Latino, is a native of South Central Los Angeles and identifies himself as a self-employed tattoo artist.
The men were stopped around 10 p.m. yesterday by Beverly Hills police officers on Sunset Boulevard near Hammond as they drove the same car caught in a video of one of the Aug. 9 robberies. The Beverly Hills police notified the West Hollywood Sheriff's Station, whose deputies took the men into custody.
The robbery caught on an apartment building video camera was of a West Hollywood man who was walking his dogs on North Wetherly Drive near Cynthia Street. The video, posted above, shows the two robbers pulling a gun and knife and removing a cell phone and keys from the man's rear pocket. They then headed for a parked car and drove away. The same men apparently committed another robbery on Hilldale Avenue near Cynthia Street and a third on Doheny Drive near Cynthia.