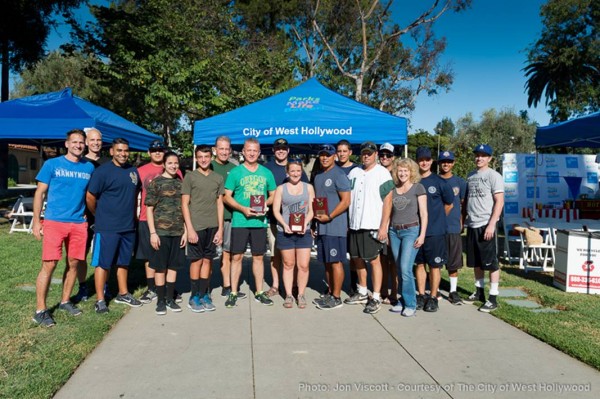 West Hollywood firefighters, sheriff's deputies and City Council members braved yesterday's unusual heat for a bonding experience at Plummer Park that involved a wiiffle ball, a softball bat and lots of sweat.
"Home Run Derby," which started at 4 p.m. Saturday on the Vista Lawn, featured hot dogs, peanuts and Cracker Jacks as well.  The West Hollywood Sheriff's Station team, captained by Lt. David Smith, won the final round 30 to 18.
Images from photographer Jon Viscott below show that some of the city's public safety and political figures have skills beyond what are required to patrol the city's streets, put out fires and set public policy at City Council meetings.