"Sorry folks, but you simply don't make enough money to live in West Hollywood."
That could have been the message sent by three of our City Council members when they voted Monday night to allow the gross enlargement of the iconic building at 8899 Beverly Boulevard. Only the rich will be allowed to live there – despite the statement about "affordable housing." With reference to Brother Duran's statement, the "new urbanists" will be sending in their mortgage payments from Dubai or Paris or Grand Turk. Make way, you of the Dirty Working Class. Moreover, we want the people who will live there to have a wonderful time – remember: West Hollywood is Partyville. The music never stops; the lights never dim; the neighbors never sleep.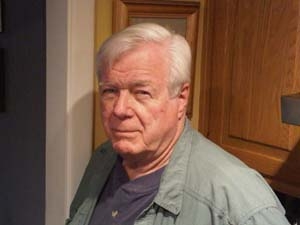 A great opportunity was missed mostly because of the greedy desire for a quick return on the dollar and a severe lack of imagination. An important and increasingly demanded element of modern city housing, the mini-apartment, could have been an exciting way to retain WeHo's supposedly diverse population. The idea of a co-op apartment building, vis-à-vis NYC and other cities, also would have been a natural. The knowledge that change will inevitably come should go hand-in-hand with knowing that change must be managed with both an eye on the future and a look back on the past lest we continue to simply mark time and not advance.
What now? Let's say that you are the head waiter at a restaurant we would all recognize as being one of the best in town. But you're tired of having to travel 45 minutes to get to work, and when you get there you have to pay too much for a parking spot – or, your bus takes forever in the ridiculous traffic. You'd like to live in West Hollywood and walk to work. Really? But you can't afford the cover charge? Sorry. Next.
You've spent the last 49 years in WeHo? Long time. Have a house you cannot manage any more because of your age and want something simple, small, easy to take care of near transit, market, etc. Well, you'll just have to move along, sir. (Please don't hinder traffic flow.) While West Hollywood has social services for nearly every stripe of human in existence, it does not have a place in its long menu for people who cannot pay the excessive fare or for those who've run the course.
A little voice reminds me that we Americans don't think much past the interior of our wallets, that every decision is based upon the cost/return principle – although we vomit contributions to causes we often do not understand and react only emotionally. Yet, the prospect of making a buck using time-tested methods seems to be our protocol.
"The future belongs to those who'll be there" a professor of marketing once told me. I suspect that "those" will be as surprised as we when what they hoped for does not appear. For example, let me bring up "the urban village," the "walkable city," terms we all have heard brayed loudly and often by the political founders of the city. A village we are not and, as far as a walkable city, well, the cars have taken over that prospect. An example is the current "warehouse district" along Melrose, that stretch of a street that once housed simple, charming shops – and a "walkable" area – as well as some long-established firms for the decorator trade and, lest we forget, a moment of silence for the dark, comfy saloon that once served a 95-cent shot of Jim Beam.
So, the decision to allow the developer's request to expand, enlarge, increase, reach out and over the boundaries of our abused General Plan and good taste has gone over like a turd in the punchbowl amongst the peasantry. (Sorry about the mix of metaphors – couldn't help it – peasants never see punchbowls.)
We who have lived here for a while have been hearing the sound of the bulldozers throughout the city since Day One, but we'll never get used to it. To paraphrase John Donne: "Therefore, send not to know for whom the bulldozer roars, it roars for thee."
But, the question now comes back to bother: "Is West Hollywood West doomed to be nibbled away bit by bit or will wiser minds see the value of an area that made the city such a desirable place to live?
Carleton Cronin and his wife, Toby Ann, have lived in West Hollywood since 1974. They have raised four sons here, and Cronin, now 82, has long been an astute observer of civic life.