The coroner's office today identified a man killed in a hit-and-run crash in Beverly Hills as 58-year-old Eliezer Malahi of West Hollywood.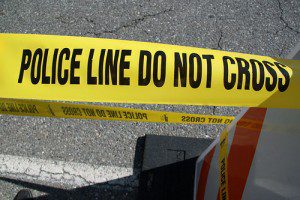 Malahi was killed about 10:55 p.m. Tuesday after getting out of his car in the 300 block of North Crescent Drive, between Wilshire and Santa Monica boulevards and being struck by as many as two vehicles, both of which left the scene, according to Beverly Hills police.
Officers called to the scene found him lying in the roadway, unconscious, and started CPR until paramedics arrived, Beverly Hills police Lt. Lincoln Hoshino said. Malahi was taken to a hospital, where he was pronounced dead, Hoshino said.
"Based on witness statements and video evidence, investigators believe that there are possibly two vehicles involved that struck the victim, who had just exited his vehicle when he was struck," Hoshino said.
The first vehicle was described as a dark or black four-door sedan that was last seen northbound in the 400 block of North Crescent Drive. The second was described as a dark-colored minivan or SUV. It was last seen southbound on Rexford Drive from Santa Monica Boulevard, Hoshino said.
Anyone with information that could help identify either of the vehicles' drivers was urged to call Beverly Hills police traffic investigators at (310) 285-2195