The Stonewall Democratic Club will honor Los Angeles City Councilmember Paul Koretz for his years of service to Stonewall, the LGBT community, and the cities of Los Angeles and West Hollywood on Saturday.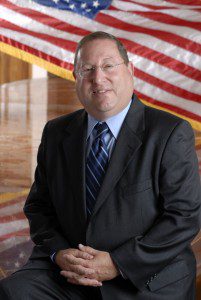 The ceremony will take place at Stonewall's annual barbecue and fundraising drive at West Hollywood Park at 647 N. San Vicente Blvd., south of Santa Monica. The event begins at noon and ends at 4 p.m. Proceeds will go to Stonewall's 2016 candidate fundraising drive.
Koretz, who has served on the West Hollywood City Council and as WeHo's mayor, currently represents L.A.'s 5th Council District. He was elected in 2009 and re-elected in 2013. Koretz also was elected the maximum of three terms to the California State Assembly. Koretz was among the founders of the City of West Hollywood, and was the first heterosexual man to join the Stonewall Democratic Club . He has participated in nearly every AIDS Walk Los Angeles, and was the first elected official to take part in the California AIDS Ride from San Francisco to West Hollywood.
Koretz's legislative actions have included spearheading an effort to ban discrimination against gays and lesbians in West Hollywood (stemming from the hate speech of that era's Barney's Beanery signage).
Koretz also was a force behind a same sex civil union bill that was a response to Pete Knight's Prop 22, which had specified that marriage was only between a man and a woman; co-authoring Mark Leno's marriage equality legislation; backing legislation prohibiting the denial of medical insurance or medical services to transgendered individuals.
"As a proud member of Stonewall, it has been my great privilege to work time and again on countless vital issues that Stonewall has courageously championed, and we have accomplished many significant victories," Koretz said. "Stonewall provides powerful inspiration and profound friendships, and I eagerly look forward to years to come of this cherished partnership. I will always be grateful for this kind and caring tribute."
Those interested in attending the Stonewall barbecue can get further information and register online.