Equality California will honor champions of the LGBT community at its annual Los Angeles Equality Awards gala on Saturday. Those being honored are journalist Lisa Ling, businessman and philanthropist Tom Steyer, Senate President Pro-Tem Kevin de León and former Equality California board presidents Cary Davidson and Clarissa Filgioun. Los Angeles Mayor Eric Garcetti, California Controller Betty Yee and Long Beach Mayor and Equality California board member Robert Garcia will participate in the program.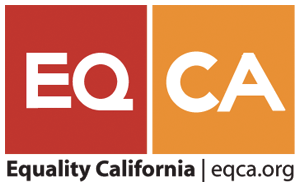 Lisa Ling regularly features LGBT people and their stories as host of the CNN documentary series, "This is Life," returning for its second season later this month, and previously was on the long-running "Our America" on OWN: Oprah Winfrey Network. Tom Steyer is working to achieve economic, educational and environmental justice. He has pledged to donate the majority of his personal wealth to organizations that help underserved children, families and communities, significantly improving the lives of LGBT people. Kevin de León just finished his first year as California Senate President Pro Tem and earned a pro equality rating of 100 percent as both Senator and Assemblymember, having authored key pieces of legislation to advance LGBT rights and helping to ensure passage of Equality California-sponsored bills.
The event will take place beginning at 6 p.m. at the J.W. Marriott at LA Live, 900 W. Olympic Blvd.
Equality California www.eqca.org is California's largest statewide lesbian, gay, bisexual and transgender civil rights organization focused on creating a fair and just society.