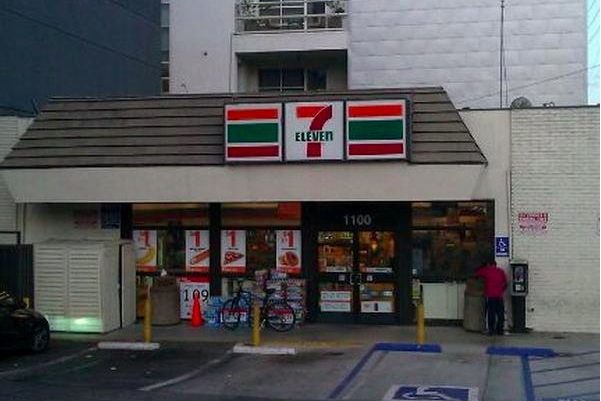 City Councilmembers John Duran and Lauren Meister are proposing restrictions on the opening of chain stores in West Hollywood, a move opposed by the West Hollywood Chamber of Commerce.
On the Council's Monday agenda is a proposal to ask the city attorney to investigate ways such restrictions might be applied.
"Formula retailers, also known as "chain stores," can create unwanted uniformity in retail options," says the proposal from Duran and Meister. "Formula retailers often have standardized architecture, color schemes, decor and signage that can take away from the distinctive character of a neighborhood.
"Independent, locally-owned stores tend to be more engaged and connected to the community. Economic analyses also show that locally owned stores spend more within the local economy than formula retailers by using local vendors and keeping profits local."
The proposal cites similar restrictions in San Francisco and Malibu. San Francisco's restriction apply to any retail or service business that has 11 or more other locations, whether in San Francisco or elsewhere, that offer the same sort of merchandise, have a standardized facade or decor and color scheme, have standardized signage and a standardized trademark. A 7-Eleven convenience store would be an example of such a business. San Francisco bans such businesses outright in some neighborhoods. In others it requires that they obtain a special authorization from the planning commission after a public hearing.
The City of Malibu requires a conditional use permit for all new formula retail businesses in the city and for existing businesses that want to relocate to a new space or expand substantially.
Genevieve Morrill, president and CEO of the West Hollywood Chamber of Commerce, expressed her opposition to the proposal.
Formula retail actually creates jobs and employs people in the community and infuses spending into the West Hollywood economy," Morrill said in an email response to a question from WEHOville. "Further, these proposed limitations would either eliminate many of the kinds of businesses that our residents rely on for the goods and services they need forcing them to get in their cars and drive to other communities or, due to lack of the volume purchasing power of bigger businesses, would force our residents to pay higher prices at smaller, local businesses. This is not a win for anybody.
"Many of the businesses that are vital to our community are extremely popular among our residents- such as Target, McDonalds, Sprouts, Massage Envy, Best Buy, Bev Mo, American Apparel, 24 Hour Fitness, Soul Cycle, Equinox, Fresh Pressed Juicery, Shake Shack, 18/8 Men's Salon, Daphne's, Tender Greens, Trader Joes, House of Blues, Fresh Brothers and many of our other businesses many are fond of would not exist, not to mention almost every high end fashion brand in the Design District such as John Varvatos, Alberta Ferretti, Tommy Hilfiger, Balenciaga, to name only a handful. Have these businesses made West Hollywood lose its uniqueness? The answer is no. Each of the 'corporate' businesses has recognized the unique characteristics of our community and have developed a product specifically targeted to our community."
The City Council will consider the formula retail restriction proposal at its meeting Monday at 6:30 p.m. at the City Council Chambers, 625 N. San Vicente Blvd. south of Santa Monica.