Michael Weinstein, president of the AIDS Healthcare Foundation (AHF), is the man some gay men love to hate. Whether it's his questioning the wisdom of pre-exposure prophylaxis (PrEP) (whose Truvada pill Weinstein controversially described as a "party drug"), or Weinstein's campaign to force porn performers to use condoms, the man knows how to spark a very heated debate.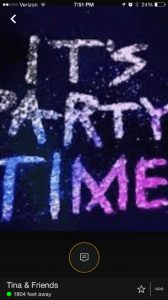 The latest example of that is AHF's billboard campaign implying a link between mobile hookup apps and an increase in sexually transmitted diseases (STDs). Tinder has sent AHF a "cease and desist" letter demanding its name be removed from the billboard. Grindr cancelled a paid AHF ad campaign on its app promoting access to STD testing.
Whether or not you agree with the stands AHF and Weinstein take on issues like condoms in porn, the efficacy of PrEP and the effect of hookup apps on STDs, you have to give AHF credit for making us talk about these very important issues.
We'd like to suggest that AHF's next campaign focus on gay hookup apps that promote meth use. How is that relevant to AHF's HIV and AIDS treatment and prevention mission? There is strong evidence that use of crystal meth is a factor in HIV infection among gay men in that it removes all inhibitions and makes some men hypersexual. (Although these days, with HIV being very treatable, one could argue that HIV infection, while horrible, is the least of a meth user's worries, given the drug's incredible addictive quality and capacity to change the way the brain works.)
Where is the easiest place to find someone willing to hook up for sex and "party" with meth or someone who wants to buy or sell the drug? Not on a dark street corner. Just look on your mobile phone. On the gay hookup app Grindr, headquartered in L.A.,  a meth user can shout out his drug use with "Party" offered up as a profile picture. Users of other hookup apps available through Apple such as Scruff, Daddyhunt and Recon an more quietly signal their drug use by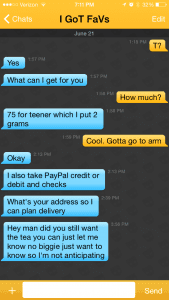 putting words like "party" or "parTy" in their detailed profiles. On the more reclusive BBRT, which isn't available through Apple and which labels itself as a site where men "meet real men for real time bareback sex," a user is asked to reveal his "drug use" in his profile. Possible answers are "yes," "you can," "420 only", "no", and "hell no". (The majority of the answers are "yes" or "ask me".)
We don't think AHF should spend money advertising the dangers of meth use on Grindr, Scruff and Daddyhunt. We think the operators of those sites and others catering to gay men should give AHF and other organizations such as AIDS Project Los Angeles the advertising for free. And given the time the app developers seem to spend deciding whether a photo is too sexually provocative (which would get their app kicked off the Apple store platform), they should carve out a little time to also scan profiles for images and text promoting meth use.
In this social media universe, hook up apps are a great way for gay men to meet others they might not otherwise come across. But they also are a great way to promote healthy behavior. App developers not willing to do that send a clear signal that they are more interested in making money than keeping their users alive and healthy.