A lawyer for Amit Apel has contested allegations https://wehoville.com/2015/09/22/weho-planning-commission-approves-project-by-allegedly-unlicensed-architect/
that he is working on a project proposed for 948-954 San Vicente Blvd. without a license required by the California Board of Architecture (CAB).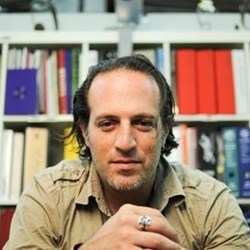 In an email message to WEHOville, Yana Henriks of the McMurray Henriks law firm said that the project was submitted by Amit Apel Design Inc. and not Apel as an individual. Henriks said that while Apel is not a licensed architect, his business partner, Michael MacLaren, does have an architecture license.
"The California legislature has expressly permitted the provision of professional architectural services through a business in which a license architect is collaborating with an unlicensed person," Henriks said in her email.
Ed Levin, a West Hollywood architect, questioned the WeHo Planning Commission's approval of the San Vicente project at the City Council meeting last Monday. Levin suggested that the city's Community Development Department check to ensure that a designer be licensed before allowing him to proceed with filing for a permit for a building project. Levin also recommended that the City Council rescind approval of the 948-950 San Vicente Blvd. project. City Councilmember John Heilman also asked city staff to look into the situation.
Several other local architects contacted WEHOville to raise questions about Apel's involvement with the project, but they asked that they not be identified.
Apel was found guilty by the CAB of involvement in other West Hollywood projects for which he was supposed to have had a license. The CAB's website states that in 2011 it issued "a four-count administrative citation that included a $5,000 civil penalty to Amit Apel, an unlicensed individual … Apel offered to design a residential condominium of at least 16 units and a residential condominium of at least seven units located in West Hollywood, California. Apel subsequently prepared design and preliminary construction documents for each project. Apel paid the civil penalty, satisfying the citation. "
The citation apparently was referring to a 14-unit condo project that Apel proposed to build on property at 1136-1142 N. La Cienega Blvd. after demolishing two existing single-family homes. Apel also had announced plans for a six-unit condo project on West Knoll Drive.