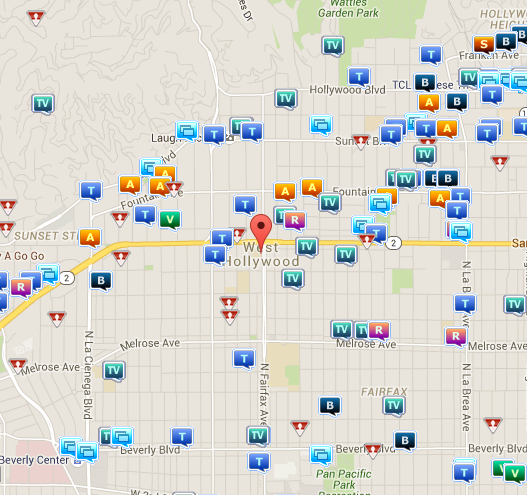 The City of West Hollywood now is providing information about local crime online to the City Council and members of the Public Safety Commission.
The crime information can be accessed by going online here and then clicking Crime Reports, which offers a map on which are listed crimes reported by the L.A. County Sheriff's Department, Los Angeles Police Department and the UCLA Police Department. Crimes also can be reported by individuals not associated with law enforcement.
Another option is CrimeMapping.com, which provides crime data for communities across the country in a similar manner.
Finally, the city has launched a weekly crime summary newsletter that charts crimes by type and location across West Hollywood for the previous seven days. The latest issue of it can be seen here.
The online crime information is in response to complaints about a lack of transparency at the West Hollywood Sheriff's Station. Residents have complained that Sheriff's deputies are dismissive of some crimes and not interested in filing reports. Indeed, the weekly crime summary newsletter does not include a situation in which a resident of Formosa Avenue has hit in the head last week by a man wielding an iron bar as he tried to repossess the Formosa resident's car. Another resident has complained that Sheriff's deputies refused to file assault charges against his former husband, who invaded his house with an ice pick and threatened neighbors with it. The weekly report will include only crimes that Sheriff's deputies recognize and not those called out by local residents.