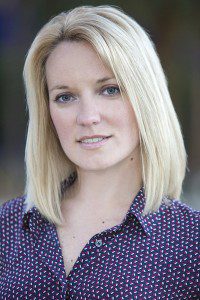 West Hollywood Mayor Lindsey Horvath is one of 25 women selected by the Governing Institute for its Women in Government Leadership Program.
The program highlights the outstanding contributions of women currently in public office, provides leadership development and job critical skills during three in-person summits, and creates a network to pay it forward by inviting and mentoring the next generation of women leaders to run for office.
Each class is chosen from nominations across the country that are submitted online. Women must be elected to a state or local office and not on the ballot during the program year. Over 100 women were nominated for the Class of 2016, and selections were made based on career and educational accomplishments, recommendations from the nominators, a commitment to actively participate and a goal of seating a diverse class in a number of categories. Each class also includes one rising star, a young woman not yet serving in elected office, but with the interest and potential to run in the future.
"The new class is a remarkable group of women from Alaska to Florida. We look forward to a year of inspiration, professional development, sharing best practices, and establishing relationships that will directly result in more women seeking to advance their careers in elected office," said Julia Burrow, executive director of the Governing Institute.