Local activist Larry Block has organized a group to lobby for integrated affordable housing in West Hollywood. The group, Residents for Affordable Integrated Development (RAID), already has assembled several dozen locally prominent supporters.
"Our goal is to integrate affordable housing throughout the city," Block said on his Facebook page. "We do not support developers rights to pay in-lieu fees to avoid building affordable housing on-site. Our goal is to open up the conversation on creating more affordable housing through public-private partnerships."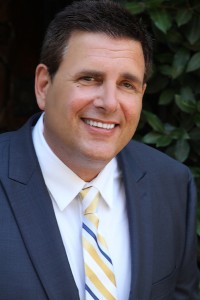 Block said RAID also will work to "develop a parallel space to West Hollywood Housing Corporation so we can meet future housing needs together though public private partnerships."
Block's organization will likely give a voice at City Council and Planning Commission meetings to supporters of developing more affordable housing and integrating into new buildings. To date anti-development activists have dominated the discussion by the public at those meetings. A group called United Residents for Responsible Development (UNRED) was organized to fight the Kings Road project and its leader, Cynthia Blatt, since has spoken out against other development projects that she sees as too large. Blatt also has said that the city does not need more affordable housing, a statement she has stepped back from in recent weeks.
Block said he was inspired to organize RAID by events such as the opposition to the 826 N. Kings Rd. project. In order to win neighborhood support for the project, the developer reduced its size from five stories to four stories by eliminating the affordable housing units required by city law. Instead the developer paid $1 million into a city trust fund that is used to fund affordable housing, an option allowed by the law in lieu of building the affordable units.
West Hollywood requires that any project with 10 or more housing units make 20 percent of them available to low- or moderate-income people or contribute to the city's housing trust fund. Several anti-development activists have pushed in recent months for an emphasis on the "in lieu" fees rather than building low-income housing in new buildings in their neighborhoods.
Block's Facebook page lists  supporters of RAID. They include Sam Borelli, a city Human Services commissioner; Richard Grossi, former owner of Eleven nightclub; Marcy Norton, chair of the city's Public Safety Commission; Rita Norton, a local advocate for seniors; Manny Rodriguez, former vice president of the West Hollywood West Residents Association and a member of the city's Public Facilities Commission, and Rick Watts, former chair of the city's Disabilities Advisory Board.