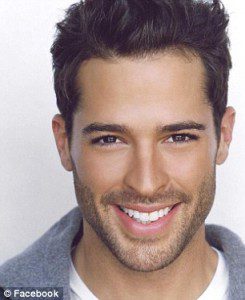 A judge tentatively denied a motion today by Rite Aid to dismiss part of a model/actor's lawsuit alleging the drug-store chain was negligent in its security staffing in a parking lot of it store at 7900 Sunset Blvd. in West Hollywood, where the plaintiff was beaten by two men last Thanksgiving.
Los Angeles Superior Court Judge Daniel Murphy said Corey Sligh's allegation of negligent hiring, retention and supervision against the drugbstore chain is not undermined by his lawyers' concession that security guard Armand Gascon was hired by Spear Management Co. and not Rite Aid. He said both Spear and Rite Aid may have breached their duty to protect customers like Sligh because only one security guard was present.
Murphy also noted that Sligh's lawyers maintained Gascon was unfit to be a security guard and "ineffective" during the attack on the actor.
In their court papers, Sligh's lawyers contend Gascon "merely stood by and watched as the attack on the plaintiff took place."
Murphy is scheduled to hear arguments during a hearing Wednesday before issuing a final ruling.
Sligh, 28, has played a bartender and waiter on CBS' "The Young and the Restless." In addition to Rite Aid, his lawsuit also names Gascon and the actor's two alleged assailants, Dusan Lilic and Nikola Ilic. The suit alleges the two were in a car that was being driven recklessly in the parking lot of the Rite Aid last Nov. 27 when Sligh told Lilic, the driver, to slow down.
Sligh and his girlfriend were on their way to deliver a Thanksgiving dinner to a friend. The suit alleges Lilic "gunned the car" toward him, hitting the actor's leg and knocking him to the ground.
Dazed, Sligh got up and saw the two men running toward him, the suit states. Both punched and kicked him and Lilic "stomped with his full body weight" on Sligh's arm, shattering the bones and snapping his arm, the suit alleges. Both men fled, but were arrested soon thereafter and identified by Sligh and other witnesses, the suit states.
Sligh still cannot use his right arm, which remains "weak and disfigured," the suit states. He has been unable to accept acting roles offered to him, according to the lawsuit.