Former West Hollywood City Council deputy Michelle Rex has filed a claim with the city for an unspecified amount of damages because of the elimination of her position.
Her lawyer, Anand Ghods-Mehtani, said in a letter to the city that it has "unlawfully retaliated and discriminated against Ms. Rex for her association with Mr. Owens and her truthful support of his claims." The reference is to Ian Owens, former deputy to Councilmember John Duran, whose distribution under a pseudonym of a document purporting to chronicle improper election campaign phone calls by another deputy led to an investigation and the eventual elimination of the controversial deputy system.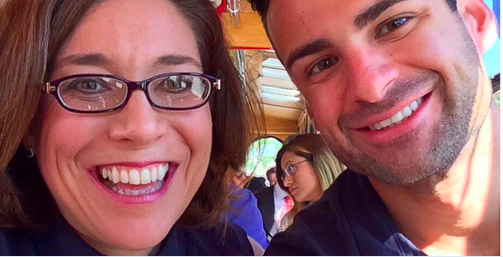 The letter alleges a complicated conspiracy that in some ways reflects the dysfunction of the deputy system. The system was created at the city's inception in 1984 and allowed each Council member to choose a full time employee who effectively reported to the Council member rather than the city manager, as is the case with other city employees. In recent years deputies have had total annual compensation of as much as $200,000.
In the letter, Ghods-Mehtani alleges that Councilmember John Heilman crafted the proposal by newly elected Mayor Lindsey Horvath to eliminate the system, which was approved in a four-to-one vote on June 15. (It was Councilmember Heilman's deputy, Fran Solomon, whose alleged phone calls to campaign supporters were listed by Owens in his mass email.) Rex and Owens had a close relationship, but Rex's relationship with Solomon was fraught, as was the relationship between Councilmember John D'Amico, Rex's boss, and Councilmember Heilman. "When Mr. Owens blew the whistle on Ms. Solomon, Councilmember Heilman used his influence to protect Ms. Solomon's position and punish Mr. Owens," Ghods-Mehtani says in his letter.
Ghods-Mehtani claims that Heilman and Duran should not have been allowed to vote on the proposal to eliminate the deputy system because it was inspired by the incident between Owens and Solomon and because Owens, in a subsequent lawsuit, said that he had been sexually harassed by Duran. Duran has denied that charge.
The City of West Hollywood has been in negotiations with the five-member Council deputy union, which is required by the union's agreement with the city, on formally disbanding the system. However, Ghods-Mehtani said, "the City has been adamant that there will be no place for Mr. Owens or Ms. Rex once the restructuring has been completed, and the end result of the negotiations will include elimination of Mr. Owens's and Ms. Rex's employment."
"In short, there is convincing evidence that the City has unlawfully retaliated and discriminated against Ms. Rex for her association with Mr. Owens and her truthful support of his claims."