Is there really a campaign underway to recall John Duran from his seat as a West Hollywood City Council member? Well, it is under discussion, but even those who like the idea admit it's unlikely to succeed.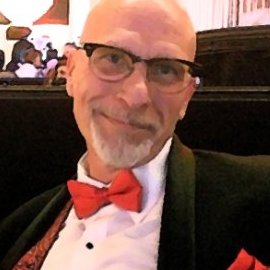 Half a dozen political insiders who have spoken to WEHOville, most on the condition that their names not be made public, acknowledge that they have been approached by someone pitching a recall. That someone is Ryan Gierach, publisher of WeHo News.
Gierach has called leaders of several neighborhood groups, at least one unsuccessful City Council candidate and other civic activists and told them he intends to lead the effort if he can get their support. Gierach did not respond to requests from WEHOville for comment.
Gierach once was a strong support of Duran and used his blog to attack the Council member's opponents. Duran had helped Gierach in the past when he faced eviction from his apartment. Several of those contacted by Gierach told WEHOville that Gierach is now angry with Duran because of his refusal to help Gierach with his most recent eviction. Duran confirmed that Gierach is angry with him for not agreeing to be his lawyer when he got arrested and evicted for threatening his neighbors.
As a result of that eviction Gierach has told people that he and his partner, Marcus Fant, are moving to Long Beach, a statement he subsequently has both confirmed and denied.
While Gierach's interest in recalling Duran might be motivated by personal animosity, others have seen it as a possible way to end the three-two City Council majority that Duran is a part of on issues involving development. Council members John D'Amico and Lauren Meister have opposed a number of new development projects and complained that West Hollywood is becoming overdeveloped. But projects such as 8899 Beverly Blvd. has been supported by Councilmember Duran, Councilmember John Heilman and Mayor Lindsey Horvath.
Sam Borelli, a member of the city's Human Services Commission, is one of those who was approached about getting involved in the recall effort who agreed to discuss it.
"This came up especially when all of the Ian stuff came up," Borelli said, referring to "deputygate," the investigation of alleged misbehavior by City Council deputies, one of whom accused Duran of sexual harassment. "A number of people came to me after this was all exposed … and sort of wanted to jump on that bandwagon without knowing how many signatures you had to get, how much money it would cost."
Borelli said he thinks Duran's admission that he hired Ian Owens as his deputy after meeting him online and having sex with him was bad for the city's reputation. But when it comes to a recall campaign, he said, "I don't think it's going to happen. I think it would be more harmful to our city to do that."
One obstacle to a recall is that it will require signatures of 20 percent of West Hollywood's registered voters to put it on the ballot. That seems unlikely given that only 20 percent of West Hollywood voters actually turn out to vote in a city election. Another obstacle is the roughly $100,000 that will have to be raised to carry out the recall campaign, which will require campaigners to visit voters door-to-door to get their signatures. Finally, there is the considerable support that Duran has among local residents, who have consistently voted him back into office.
###
Ivy Bottini's announcement last week that she was stepping down from the West Hollywood Gay & Lesbian Advisory Board after 17 years of service shocked several of her fellow board members and brought tears to the eyes of some.
Bottini, 89, is a lesbian with a history of activism in organizations such as the National Organization of Women and was instrumental in the creation of Triangle Square, the nation's first affordable lesbian, gay, bisexual and transgender private apartment housing development.
Why did Bottini step down? She told WEHOville that she made the decision when Mayor Lindsey Horvath named Marquita Thomas, president of the L.A. Lesbian and Gay Chamber of Commerce, to the advisory board rather than Bottini. Bottini said that Horvath had promised to reappoint her to the board and that she didn't alert Bottini that she wasn't going to do that.
Horvath said she hadn't made such a promise and was unhappy to hear that Bottini had resigned from the board. "I think Ivy has done a remarkable job on the Lesbian and Gay Advisory Board for many, many years," Horvath said. "She has been a personal icon of mine. I was actually very surprised at the news that she had resigned… I have no doubt that she is going to continue to be a very storm voice in our community on lesbian and gay issues.
"I didn't make a promise to her to personally reappoint her. I do know that she was Jeff's appointee," Horvath said, alluding to former City Council member Jeffrey Prang. "Jeff's appointees were the responsibility of John Heilman."
On the Inside is an occasional look at what's going on behind the scene in West Hollywood politics.