This is the speech that Larry Block made last night at the city's annual Congress of Boards and Commissions.
Hi everybody and congratulations to all the new board and commission members. And thank you to all the returning members for your continued service.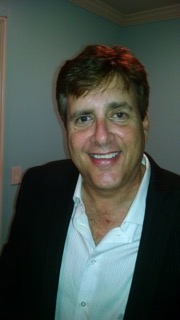 While I had hoped to be appointed to a fabulous commission there is something very special about standing here as an independent voice.
In the old days commission and board appointments were mostly at-large members of the community. Today's appointments, in many cases are political extensions and campaign workers of the council members who appointed them.
My hope, and the reason I came here tonight, is to remind you that it's the city you serve, it's the community who puts their faith in you. We don't care who appointed you. And I hope that each and every one of you will be an independent voice and not a political hack.
As commissioners you have a fiduciary responsibility to weigh both sides of an issue. Some have become so partisan that they have lost their independence. Remember your city is who you serve and even the council member who appointed you put their faith in your ability to disagree with them as well.
There are many commission members who did not get appointed or re-appointed to their commission. Some were fired after years of service to the city they love.
I don't know all the names and can't thank all the of them but… thank you Anne Marie Williams who was dismissed while serving as the chair of Human Services. Thank you Alexander Bazely and Shawn Hoffman for your service to Public Safety. There are so many others. The City Council owes a letter of thanks to those commissioners for their service. Many were dismissed without even a goodbye.
I can only hope that each one of you are proud to serve your city first and that loyalty to your community is greater than loyalty to even your own seat.
Larry Block, owner of The Block Party, is a former member of West Hollywood's Disabilities Advisory Board.