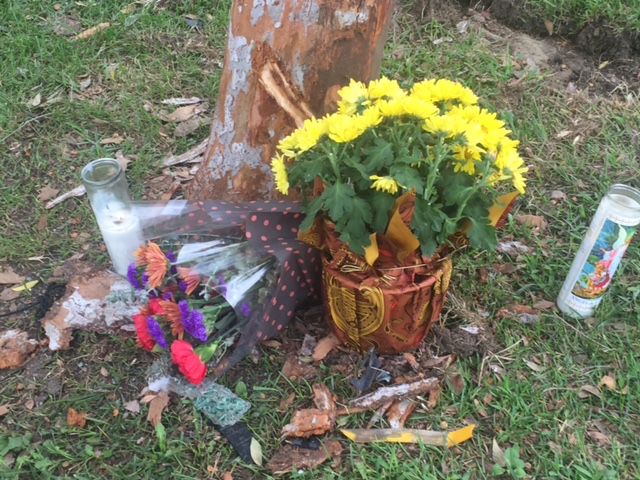 The man killed on Thursday when he was hit by an out-of-control Sheriff's patrol car on Santa Monica Boulevard in West Hollywood has been identified as Jonathan Peña.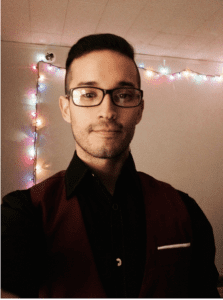 Peña, 27, lived on June Street in Hollywood and was working in West Hollywood as the desk clerk at the Holloway Motel. Peña, who was gay, also had worked at a gay clothing store in West Hollywood's Boystown, which is the area where the accident took place
The other pedestrian hit by the patrol car has been identified as Michael Fong, 39, a cardiologist at USC and a an associate professor of clinical medicine in radiology. Fong remains in critical condition at a hospital. An  online search identified him as living on Huntley Drive in WeHo.
The two deputies in the patrol car also remain hospitalized. NBC 4 identified one of them as a four-year veteran deputy who is a former Marine. One of the deputies was trapped in the patrol car and had to be rescued from it. Their names have not yet been released.
The accident occurred around 11:15 p.m. on Thursday when the deputy driving the patrol car headed down Santa Monica Boulevard near San Vicente to respond to a complaint about one spouse attacking another. Sheriff's deputies have said that the deputy's car clipped the rear end of a car in front of it and spun out of control. It crossed the sidewalk on the south side of Santa Monica in front of the MTA bus depot and hit Peña and Fong as they were walking on the sidewalk. Peña was found under the patrol car.
WEHOville contacted friends and co-workers of Peña who were devastated by his death. Tony Powell, manager of the Holloway Motel, said Peña had been an ideal front desk worker with a great personality. Powell said he had heard that Peña was the victim of the Thursday accident but wasn't able to confirm that until he called the L.A. County Coroner's Office. Powell said he called Peña's mother on Saturday to break the news to her. He said the company that owns the motel has agreed to pay for Peña's funeral if his family cannot afford to. Peña's family has launched an online campaign to help cover his funeral expenses.
Henry, a friend of Peña's who asked that his last name not be used out of concern for his privacy, said Peña was a aspiring artist. "He was always very spritely, he was always bouncing," Henry said. "He loved drawing comic book stuff and art. He was definitely trying to figure out what he wanted to do in the form of a longer-term career. Before Holloway he was at USA Hostels, often doing a front desk shift there. He liked that. It was all backpackers, students, a young lively kind of crowd, same age range, same kind of artistic type."
The California Highway Patrol is investigating the incident. Witnesses have said the patrol car had its emergency lights and siren on when it entered Santa Monica Boulevard.