The French Market Place is being revived, but as a non-profit incubator for socially conscious businesses rather than the collection of small shops and a restaurant that it once was.
"For the Social Good," a non-profit organization founded by Tai Sunnanon, says its mission "is to provide residents of the Greater West Hollywood area with affordable work-space, resources and collaboration to launch and grow their business with support from the government, public and private sector."
"One major social short-fall that has plagued the City of West Hollywood has been affordable work-space," Sunnanon said in a press release about the project. "Consequently, residents must work in their own homes or seek office space outside of the city. This leads to a silo effect, whereby no collaboration or engagement is to be had. While coffee shops and the wonderful library offer spaces to work, they are not conducive for real cross-sector collaboration, which leads to social innovation on a broader scale."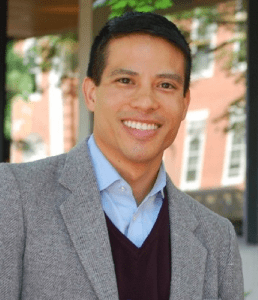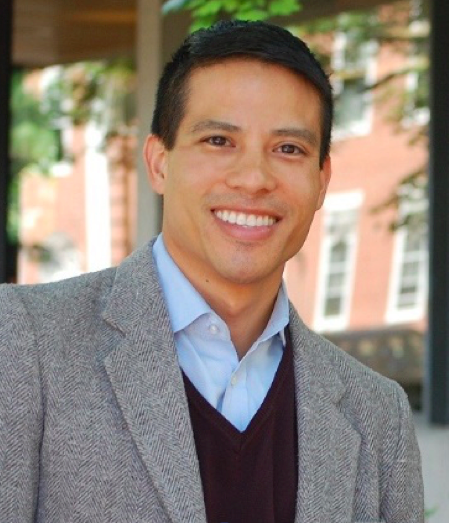 Sunnanon said he is looking to attract people who want to be part of a community and are socially conscious. "We define socially conscious as a desire to give back to the community. For a nonprofit, this is embedded in its mission. For a for-profit, this may take the form of staff members volunteering in the community, donating funds to charitable organizations, providing pro-bono consultancy, etc."
Sunnanon, a West Hollywood resident, has worked in the nonprofit sector as a university instructor, national speaker and author. He has run three nonprofits in the areas of education, child-welfare and health. For five years he was an instructor of social entrepreneurship and leadership at Harvard University and taught courses at American, Vanderbilt and Berkeley.
From 2002 to 2004, Sunnanon served as a Peace Corps volunteer in the Pacific island nation of Palau, where he witnessed collaboration across government, private and public sectors to solve social issues. For his social entrepreneurship work, Sunnanon has received several national awards, including recognition as Presidential Scholar. He completed his doctoral coursework at Harvard University and holds MPP and EdM degrees from the same institution and a BA from UCLA.
Sunnanon currently is renovating the second floor of the French Market Place, which once housed small shops and offices that looked down on the French Quarter restaurant. The incubator will include group working spaces, private offices and a lounge. The building will house the FSG incubator for about 20 months, at which point it will be demolished and replaced.
Located at 7985 Santa Monica Blvd. at North Laurel, the French Quarter restaurant has long been a popular weekend brunch place and offers relatively inexpensive breakfast, lunch and dinner menus. Its closing has been lamented by older members of the LGBT community who remember it as a popular gathering place.
The French Quarter was famed in LGBT circles as a gathering place for members of the Municipal Elections Committee of Los Angeles (MECLA), a political action committee in the 1970s that raised money to support gay-friendly candidates. It also is where Jerry Brown in 1991 met with gay activists to solicit their support for his candidacy for president. The French Quarter also has long been a gathering place for members of the LGBT recovery community.
The French Market was opened by Arthur Simm in 1974, 10 years before West Hollywood's incorporation as a city. His grandsons Chris and Mike own the Simms Restaurant Group whose restaurants include Simmzy's and Tin Roof Bistro in Manhattan Beach.
Jason Illoulian's Faring Capital has nearly completed the process of acquiring the French Marketplace property from Michael Faze, the building's owner. Faze closed the building in July, telling WEHOville that it was losing money.