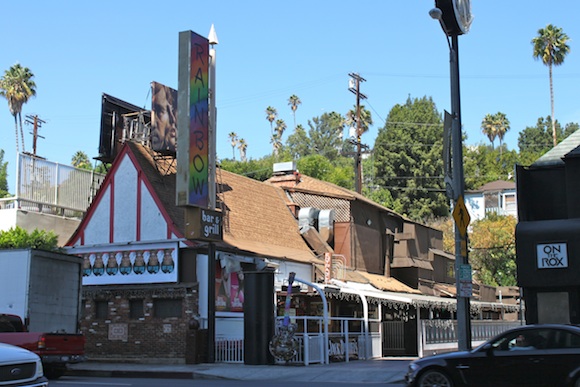 West Hollywood's popular Rainbow Bar & Grill has been closed by L.A. County Department of Public Health inspectors because of a vermin infestation.
The closing occurred on Wednesday. An unidentified person answering the phone at Rainbow this morning said she did not know when it would reopen. Located at 9015 Sunset Blvd. near North Wetherly, Rainbow was founded in 1972 by Elmer Valentine, Lou Adler and Mario Maglieri. It currently is operated by Mario's son, Mikael Maglieri. It is famed as a gatherin place for famous rock musicians such as Alice Cooper, Micky Dolenz, Harry Nilsson, John Lennon, Keith Moon and Ringo Starr.
Also on Wednesday health inspectors closed Mechta, a Russian grocery store at 7712 Santa Monica Blvd. near North Spaulding after they discovered evidence of vermin.