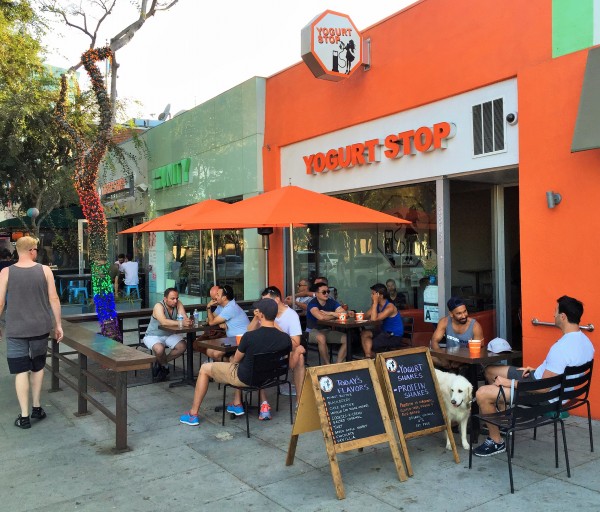 Inebriated visitors to WeHo's Halloween Carnaval this weekend will be able to sober up with a slice of pizza or a cup of yogurt or splurge on a pair of racy underwear after the bars close, thanks to push back from local businesses against a city demand that they close at 2 a.m.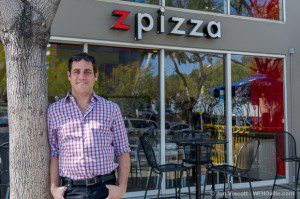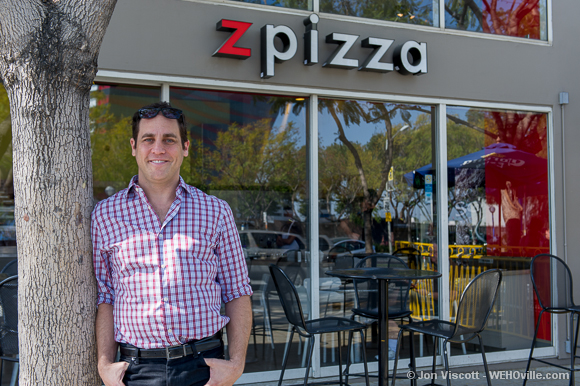 Owners of businesses such as Z Pizza, Yogurt Stop and The Block Party were upset when they recently received a letter from the city reminding them to observe the standard 2 a.m. closing time. Given that this year's Halloween Carnaval celebration is happening on a Saturday night (and rolling over until Sunday morning's change from daylight savings to standard time), they were hoping to stay open until 3 a.m. Sunday morning.
After complaints from owners of those businesses and Genevieve Morrill, CEO of the West Hollywood Chamber of Commerce, the city's commercial code compliance manager, Jeffrey Aubel, decided to let those businesses that don't serve alcohol remain open until 3 a.m.
"They got the extra hour, and the city is okay with it," Aubel said. He noted that it's rare for Halloween, which attracts several hundred thousand people to West Hollywood, occurs on a Saturday.
Bars without a special city permit must stop serving alcohol and close at 2 a.m. However Micky's, the popular gay bar that has been closed for 30 days by the state ABC department after allegations of lewd conduct, will reopen Saturday for Halloween and stay open under a special permit until 5 a.m. Sunday. Alcohol, however, will not be served after 2 a.m.
"This is the first time the Boystown really united on something and the city listened," said Larry Block, owner of The Block Party, an apparel retailer that caters largely to a gay crowd.
David Fanarof, owner of Z Pizza, argued that Pacific Daylight Time ends at 1:59 a.m., and a minute later the clock kicks back to 1 a.m. Pacific Standard Time. "The time is the time is the time," Fanarof said. "You can's say there'a legal time in the City of West Hollywood that's different from Pacific Standard Time.
Fanarof also complained that the City of West Hollywood isn't doing enough to promote what he sees as a major decline in business in the gay nightlife area, which is located on Santa Monica Boulevard from San Vicente to Robertson.
"It seems like the nightlife in West Hollywood's Boystown is really dying, he said. "They don't seem to really care about it. They're hoisting the rainbow flag over City Hall, but about Boystown they're not really doing anything."