In recognition of November as Transgender Awareness Month, the City of West Hollywood and its Transgender Advisory Board are staging a number of events.
The first is on Monday at 6:30 p.m. at the City Council Chambers. There the City Council will present a proclamation for Transgender Awareness Month at its regular meeting. The Council Chambers are at 625 N. San Vicente Blvd. south of Santa Monica.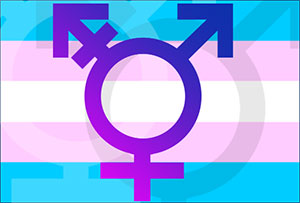 On Tuesday at 7 p.m. the monthly Transgender Advisory Board meeting will be televised on WeHoTV with special recognition to Susan Forrest, Asia Pacific AIDS Intervention Team, and Officer Ian Lewis, for their work in the community. The meeting and awards ceremony will take place at City Council Chambers. Viewers at home can tune-in to WeHoTV online www.youtube.com/wehotv or at www.weho.org/wehotv. WeHoTV is available to Time Warner Cable customers within the city of West Hollywood on channel 10. AT&T U-verse customers across Southern California can access WeHoTV on channel 99.
On Wednesday at 5:30 p.m., the city will host a brief ceremony to light West Hollywood City Hall, located at 8300 Santa Monica Blvd. at Sweetzer, in the colors of the transgender flag — light blue, pink, and white. The lighting will remain in place for the duration of the month of November. Validated parking will be available at the Kings Road Municipal Parking Structure, 8383 Santa Monica Blvd. at Kings, approximately two blocks west of City Hall.
On Friday at 6 p.m. the city's Transgender Advisory Board will host an event for Transgender Day of Remembrance at the Auto Court at West Hollywood Library, 625 N. San Vicente Blvd. south of Santa Monica. The event will include speakers from the community, city representatives and various transgender performers. It will conclude with the reading of the names of transgender people who have died because of transgender hate crimes. There will be a candlelight march at 8 p.m.
For all events that take place at the City Council Chambers/Public Meeting Room at West Hollywood Library, validated parking will be available in the adjacent five-story parking structure.
All Transgender Awareness Month events are free and open to the public.