The West Hollywood City Council, whose members haven't had a raise since 2007, now may be getting a big one.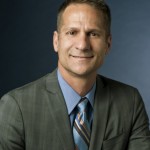 A proposal on the Council's Monday night agenda would bump the monthly stipend paid to Council members from $825 to $1,237. That's an increase of 50%, giving each of the part-time elected officials $14,844 a year.
That doesn't include other cash benefits. Council members currently receive a flat $250 mobile telephone and fax allowance. The proposal would split that into a $150 monthly mobile phone allowance and $100 to cover travel expenses incurred while representing the city within L.A. County. That would bring the proposed annual compensation to $17,844. (Council members also are reimbursed separately for actually documented travel and/or entertainment on the city's behalf.)
And then there are the health insurance and pension benefits. Currently they range from $21,589 a year for Councilmember John D'Amico to $13,443 a year for Councilmember Lauren Meister. The benefits vary for several reasons, including which health coverage options a council member chooses.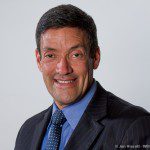 If the Council approves the pay raise, the total annual compensation and benefit package for the part-time council members would be $36,433 for John D'Amico, $33,823 for John Duran, $29,242 for John Heilman, $30,242 for Lindsey Horvath and $28,287 for Lauren Meister.
But that comes with a catch. Under state law a pay increase can't be implemented until after the next election, which means that only Horvath and Meister are certain to benefit from the increase. The seats of council members John Duran and John Heilman are up for re-election in March 2017.
Meister said the idea for a raise came up in a closed session of Council members when they were discussing altering the telephone and fax stipend to include travel expenses. "Someone said that we haven't had a raise in 10 years," Meister said. "So I said we should add it to that discussion. If we were going to be looking at the one,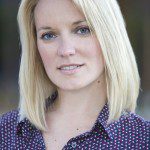 why don't we look at the other?"
The Council last approved a raise for itself in 2005 (which took effect in 2007). Under state guidelines, it may increase its monthly compensation by up to five percent a year.
If the Council adopts the raise, West Hollywood's City Council members will be paid substantially more than city council members in many other cities in the area according to a calculation based on the size of the cities' populations.
For example, Beverly Hills, with a population of 34,883, pays each of its council members $9,430 a year with no guaranteed monthly expense payment. That works out to a cost per resident of 27 cents a year, compared to what will be 41 cents per resident for the West Hollywood City Council. Each of Manhattan Beach's residents pay 17 cents annually in compensation for each council member.
Other cities used for comparison in a city analysis of the proposal are Burbank, Glendale, Pasadena, Redondo Beach and Santa Monica. In each of those cities the  per capita compensation for city council members is substantially lower than that proposed for the West Hollywood City Council.  For example, each Glendale resident pays 9 cents a year for each council member's compensation while residents of Pasadena pay 12 cents. However those cities are unlike West Hollywood, Beverly Hiuls and Manhattan Beach in that they are charter cities, which means their city councils have greater control over some areas of policy making.
The council will consider the proposal at its meeting at 6:30 p.m. Monday at the City Council Chambers, which are at 625 San Vicente Blvd. south of Santa Monica.