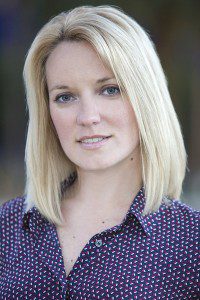 Those residents of West Hollywood who missed last night's City Council meeting honestly didn't miss much. The meeting was less well attended than usual. And of course "the regulars," that small band of people who show up at every council meeting (and those of many other city boards and commissions), took their regular turns to approach the dais to offer their opinions on whatever was on that night's agenda (or not).
What caught the attention of those few watching the meeting in the Council Chambers and at home on TV (other than Councilmember John D'Amico's use of the term "chicken shit" to object to a stand taken by Mayor Lindsey Horvath) was a statement by Horvath on the need to improve the quality of our public discourse.
Horvath prefaced her statement by reading an email message she had received from a constituent that illustrated how sadly vitriolic and insulting some of our residents (and council members) can be when dealing with subjects that really require reasoned and polite public discussion or debate. Horvath followed that by calling on her fellow council members and local residents to respect one another while debating civic issues.  The text of both is posted below. (The 8899  reference is to a controversial development project at 8899 Beverly Blvd. that was approved by the council.)
###
Horvath: And finally, I wanted to share with you an email that I received this weekend from a resident in our community:
"Hello Leslie, (sic)
"Just wanted to drop you a note.
"I'm not sure you remember, but we met when you were running for office. You stood with me and my neighbors and promised, if you were ever elected, you would vote against the expansion of 8899. Wow.
"I'm hoping you remember the 14 children who live on the street..Babies..I'm sure you remember the conversation regarding them (Townscape) using Rosewood as a back door entry into their building..you promised us you knew, understood and believed as we do that alone … endangering our children with an overflow of trucks, cars and strangers was a tragedy waiting to happen.
"You said you knew of the issue and believed as we did that our home values would suffer and our children would be put at risk of being run over.
"Obviously someone got to you somehow. I suspect in a few years we will see you driving a much nicer car or even living in a nicer home. Enjoy them.
"I liken your behavior to the Nazi's who stole from less fortunate and weaker people, enjoyed their wares and eventually could not walk down any path without being recognized as evil wrongdoers.
I'm sure you are 'comfortable' with your position now. However, one last question..
"How do you sleep at night knowing you are, in spirit, an awful person?
"I've waited this long to reach out because I am so totally shocked that you voted for this project knowing that previously the principals promised the homeowners on Rosewood they would buy their properties if the plan was unacceptable to them; and when asked at a city council/neighborhood meeting they flustered and backed out of their statement by saying to all of us that saying that was a joke. Jokes on the Rosewood neighbors now. They also promised there would be no opening on to Rosewood..another joke on us, correct Leslie? You went so far as to allow Rosewood, behind the building to be zoned commercially. How much did you garner from this?
"Hope I get to mention this to you in person. I want you to look you in the eyes and see if there is anything human or decent…"
####
Horvath: For the record, I disclosed all contributions that I received from the developers prior to my vote as part of our hearing, and I haven't received any payments from them since that time.
But far more troubling to me than these false allegations is the trend I have seen of increased hostility and vitriol in our public discourse. In our community, in Council Chambers, and even up here on this dais.
I believe it's most effective to lead by example, but some things are worth saying out loud. At our recent Congress of Boards and Commissions, I asked our appointed officials to keep respect at the core of our communications on behalf of the city. And tonight I'm asking my colleagues and our entire community to do the same.
It goes without saying that while the Council's decision on 8899 Beverly may have left some residents quite upset, it will not result in the systematic extermination of members of our community. Especially in a community such as ours, this kind of charged rhetoric discourages public engagement and an open exchange of ideas – and THAT is unacceptable. Accusing members of our Boards, Commissions, or this Council of illegal activity without any evidence of such wrongdoing is beyond the pale. I fully support everyone's first amendment rights to say whatever is in your heart, and I am now asking that we consider the impact of our words upon how we're building this community of West Hollywood.
I firmly believe we are a better community when more and different voices speak up and speak out, which is one of the reasons why I recently circulated a survey to gather feedback on my service as your Mayor. I absolutely want to hear and learn from ALL members of our community, and I genuinely believe everyone in our city government benefits when we hear from you.
So to Mary who wrote this letter, and to every single member of our community, I welcome your invitation to meet and have a conversation in person. I simply ask in the course of our discussions to remember that we – ALL OF US – care about the City of West Hollywood, and we're doing our best to make sure it continues to be the City we've come to know and love so well.