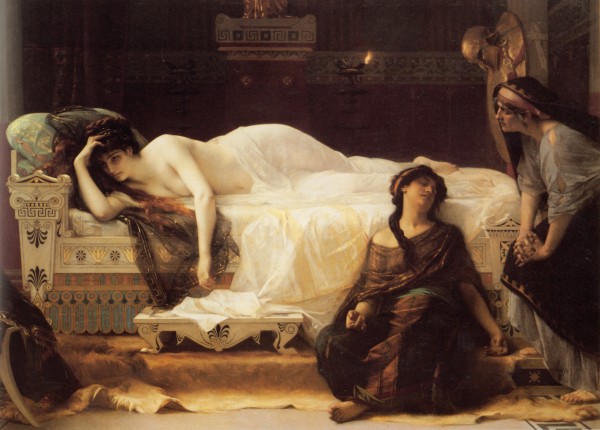 Beginning Saturday the City of West Hollywood will host a three-weekend run of the classic Greek tragedy "Phaedra."
In the recent past, audiences have savored director/playwright Tony Tanner's interpretations of "The Aftermath," "Medea," "The Wine God," "The Trojan Women" and others. "Phaedra" is the next step in his retelling of these potent classics to contemporary audiences in an attempt to show the common humanity that underlies each one of them.
Phaedra will take place at the City Council Chambers, 625 N. San Vicente Blvd. south of Santa Monica. Free validated parking is available in the five-story parking structure on El Tovar Place. Dates and times are as follows:
• Saturday, Nov. 7, at 7 p.m.
• Sunday, Nov. 8 at 3 p.m.
• Saturday, Nov. 14 at 7 p.m.
• Sunday, Nov. 15 at 3 p.m.
• Saturday, Nov. 21 at 7 p.m.
• Sunday, Nov. 22 at 3 p.m.
The legend of Phaedra and her stepson Hippolytus is the ultimate tale of how unrequited love can turn into a force so deadly that it can shatter the lives of many. Frustrated passion can only be assuaged, it seems, by the death of someone or another and tears of regret are shed over and over for lies told and too readily believed. Viewers will find this in "Phaedra" and be moved by its immediacy and in its ability to transport an audience beyond itself.
The production, written in dialogue accessible to modern ears, is presented in concert — with no set, no lighting effects and with the actors costumed in simple, modern dress. This, however, does not mean that the audience will be spared the full reach of the tragedy.
"Phaedra" is funded in part by a grant from the City of West Hollywood and is presented by SST Productions.
Tickets, $15 for general admission or $10 for students and seniors (there is also a nominal service fee), can be purchased online. For more information, please call (213) 984-2244 (press "3" for ticket line) or email tickets@sstproductions.org or phaedra@brownpapertickets.com.