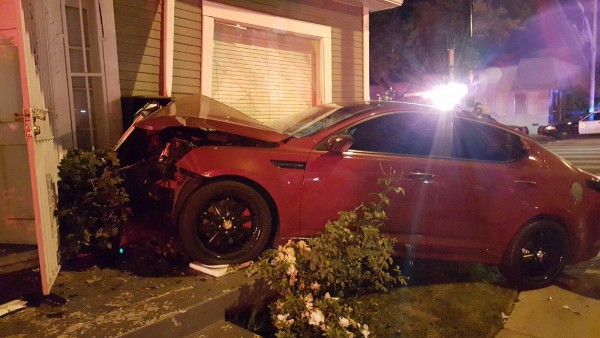 A vehicle involved in a two-car collision struck a house in West Hollywood last night, injuring one of the drivers and damaging the front wall and a window of the home, a sheriff's sergeant said.
The crash was reported about 8:50 p.m. at or near the intersection of Fountain Avenue and Gardner Street, Sgt. Joseph Morien of the West Hollywood Sheriff's Station said. A car involved in the crash struck the front of a home at 7414 Fountain Avenue, Morien said.
The vehicle damaged the home's front wall and a window, but did not go completely into the house, the sergeant said.
One of the drivers complained of neck and back pain and was taken to Cedars-Sinai Medical Center, Morien said. No one was cited or arrested, he said.