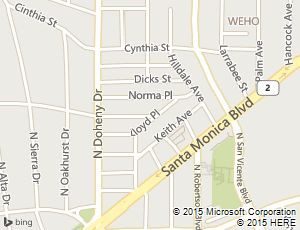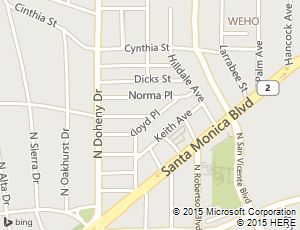 Two prominent local architects last night expressed concern at the West Hollywood City Council meeting about the establishment of neighborhood-specific design standards.
Their comments were made in response to a proposal that the city consider adopting standards for new single-family homes specifically for the Norma Triangle. That neighborhood is bounded by Doheny Drive to the west, Vista Grande Street to the north, Hilldale Avenue to the east and West Lloyd Place to the south. The majority of its housing is single-family homes.
The proposal, which the Council approved, was prompted by its decision in November to establish a similar "overlay zone" in the West Hollywood West neighborhood. Norma Triangle residents have expressed concerns that new development in their neighborhood might be inconsistent with its current look.
Ric Abramson of Workplays, who has been involved in many West Hollywood projects, reminded the Council that there are five single-family residential neighborhoods in West Hollywood. Abramson said he's concerned that creating individual overlay zones with their own design standards will complicate the design and development process unnecessarily. Edward Levin of Levin-Morris Architects agreed. Levin said the real issue in residential neighborhoods is the scale of new projects rather than the design. He recommended that the consultant the city will hire to develop the design guidelines instead look at developing guidelines applicable to all residential neighborhoods.
The Council's decision last night authorizes the city's Community Development Department to engage the consultant and work with the neighborhood to develop design standards.