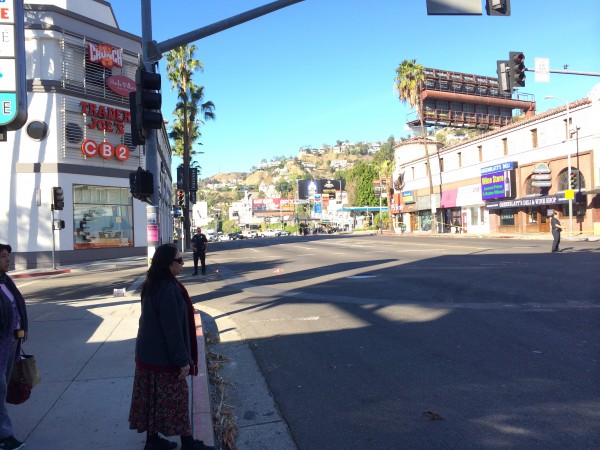 The Los Angeles Police Department has evacuated the shopping plaza at the southeast corner of Sunset Boulevard and North Crescent Heights while officers investigate a mysterious package. Traffic also has been blocked on Sunset.
The plaza is the site of Crunch gym and Trader Joe's, among other merchants and services. It sits just outside West Hollywood's northern border.
The package apparently was a backpack left in a stairwell. Given the terrorist attack in Paris last Friday law enforcement has become especially cautious about such matters. As of publication there is no word when the evacuation will ended and Sunset Boulevard reopened to traffic.