Men who have sex with men account for the majority of the rapidly growing number of syphilis and gonorrhea infections in Los Angeles County, according to an annual report from the U.S. Centers for Disease Control (CDC).
The number of reported primary and secondary syphilis cases in the county grew from 766 in 2010 to 1,407 in 2014. That is a rate of 10.7 cases per 100,000 people, up from six cases per 100,000 in 2010. Men who have sex with men (MSM) accounted for 98% of the reported syphilis infections in 2010 and 95% in 2014. The MSM group includes those who identify as gay or bisexual and those who admit to only a rare such encounter.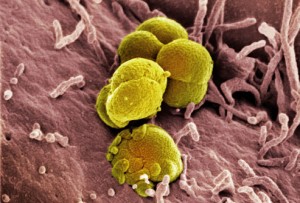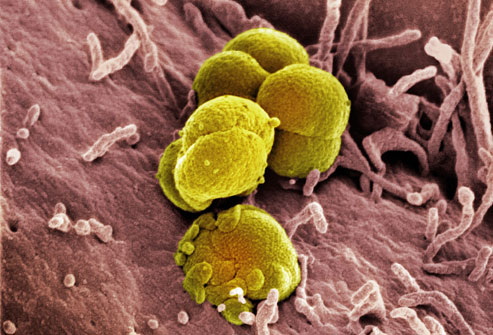 Men who have sex with men also accounted for 74% of reported gonorrhea infections in Los Angeles County in 2014, up 10 percentage points from 2010. Overall in Los Angeles, there were 11,156 gonorrhea infections reported in 2010 and 17,130 in 2014, which meant the rate of infection was 130.5 per 100,000 people.
A more common infection, chlamydia, showed an increase from 56,033 cases in 2010 in the overall Los Angeles County population to 64,263 in 2014, or about 489.4 infections per 100,000 residents. The CDC report did not offer details about chlamydia infections among men who have sex with men. But it did show that reported incidents of such infections among men overall grew from 18,343 in 2010 to 23,766 in 2014, or 366.6 per 100,000 residents. The CDC report looked at other STDs such as herpes simplex and human papillomarvirus but did not break down their incidence by state or metropolitan area.
The CDC report noted several factors that may be associated with higher rates of STD infections among men who have sex with men. "Limited or overlapping social and sexual networks … are associated with higher rates of STDs, including HIV among MSM," the report said. "Additionally, individual-level risk behaviors, such as number of lifetime sex partners, rate of partner exchange and frequency of unprotected sex, may contribute to rates of STD."
The social and sexual networks to which the CDC report refers include gay gathering places such as bars and cell phone apps such as Grindr and Scruff, which increasingly are how gay men meet for sex. Such apps have been blamed by some researchers for the increase in STDs among gay men. A study last year by the L.A. LGBT Center found that men who used such social apps had a 25% greater chance of being infected with gonorrhea and were 37% more likely to be infected with chlamydia. The study found no effect on syphilis or HIV infection. The AIDS Healthcare Foundation sparked a controversy earlier this year when it posted billboards associated the use of apps such as Grindr and Tinder with STDs.
The increase in unprotected sex among gay men is largely seen as part of the impact of PrEP, or pre-exposure prophylaxis. PrEP, a medical regimen that requires taking one dose of Truvada daily , has been shown to reduce the risk of HIV infection to near zero. However those who use PrEP increasingly do not use condoms, which expose them to transmission of STDs.
The CDC report said MSM of lower economic status and who belong to certain racial or ethnic groups are particularly vulnerable to STD infections. "Among black MSM, factors such as community isolation and limited social support may influence sexual risk-taking. Similarly, for Hispanic men, the relationship between individual experiences of oppression (e.g., social discrimination and financial hardship) and risk for sexually transmitted infections in the United States has been documented."
The CDC said an issue of special concern involving gonorrhea is the increase in resistance of the bacteria to standard drugs for treating it.