A close associate of the infamous "Wolf of Wall Street" apparently was found dead today at his condo in West Hollywood.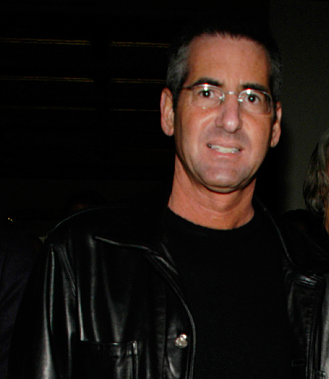 The watch sergeant at the West Hollywood Sheriff's Station said deputies responded about 12:20 p.m. to a report that someone was found dead at the condominium building at 9337 Doheny Rd. The watch sergeant said there was no evidence of violence and that homicide detectives were on the scene.
The dead man is Barry Gesser, 52. Gesser was a friend and advisor to Jordan Belfort of Stratton Oakmont. Belfort was convicted on charges of fraud and other crimes in connection with a scheme in which his firm released false information to inflate the value of penny stocks. Investors lost a reported $200 million. Belfort pleaded guilty and spent 22 months in prison after agreeing to testify against others involved in the fraud. Gesser pleaded guilty to fraud and got three years probation and forfeited $2.1 million.
Belfort's memoir, "The Wolf of Wall Street," was adapted into a film, released in 2013 in which Leonardo DiCaprio played the role of Belfort. Gesser reportedly worked with director Martin Scorcese on the film.
Promotional material for his book describes Belfort and the world in which he and Gesser lived: "By day he made thousands of dollars a minute. By night he spent it as fast as he could, on drugs, sex, and international globe-trotting. From the binge that sank a 170-foot motor yacht and ran up a $700,000 hotel tab, to the wife and kids waiting at home, and the fast-talking, hard-partying young stockbrokers who called him king and did his bidding, here, in his own inimitable words, is the story of the ill-fated genius they called the Wolf of Wall Street."
Gesser allegedly had mob ties when he was working on Wall Street. According to BusinessWeek, one of his associates was Michael Reiter, whose father, Mark Reiter, is a friend of former Gambino boss John Gotti and is serving two life terms in a federal prison for narcotics trafficking. Gesser is alleged to have demanded payments from holders of penny stocks in exchange for his promise not to act to deflate their value.
Gesser made celebrity gossip site headlines in February when his wife, actor Stacey Alysson, found him in bed with Dori Cooperman, a New York socialite, only 15 days after Gesser and Alysson had married.