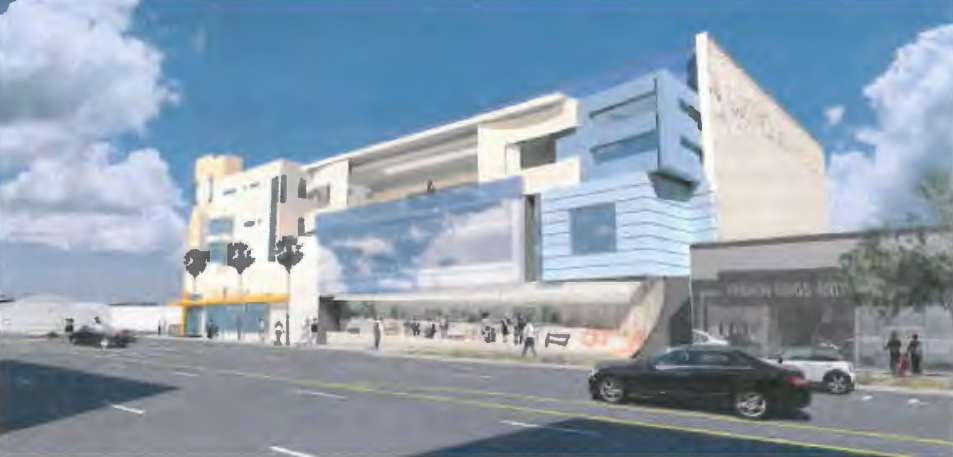 The WeHo City Council has approved a proposal for a major expansion of the Center for Early Education (CEE) on La Cienega Boulevard at Melrose.
CEE is a private elementary school serving 535 students in preschool through sixth grade. It plans to expand its campus, adding 65,000-square-feet of new buildings on 2.32 acres. The expansion will require the demolition of two existing school buildings, some nearby shops and a nine-unit apartment building. The CEE campus currently has three school buildings, a central courtyard, three ground-level play yards and underground parking.
The council approved the expansion in a four-to-one vote, with Councilmember Lauren Meister voting "no." Meister praised the school and said she was voting against the expansion reluctantly. "I'm sorry to say I can't support this specific plan although the school is wonderful," she said.
The specific plan to which Meister referred is an exemption to existing zoning regulations that cover the properties on which the school sits. The CEE project spans two zoning districts. One is zoned for public facilities and is the site of the Rosewood Elementary School. The other district, zoned for medium-density residential use, includes a house and apartment building at 523 North Alfred. By creating a "special zone," the city lets CEE avoid some of the requirements of those two individual zones.
"If we gave out specific plans for good works, the center absolutely would get a specific plan," Meister said. "But that's not how it's supposed to work."
Meister said she also shared the concerns of some opponents of the project who objected to the demolition of nine rent-stabilized apartments and said it was likely to further reduce foot traffic on La Cienega, and thus hurt nearby small businesses.
Several opponents of the project noted that CEE is an expensive private school (tuition ranges from $19,050 a year for toddlers to $29,100 a year for sixth graders) and objected that it isn't required to make a payment to the city's housing trust fund, which is used to build affordable housing. Residential real estate developers are required to add affordable units to their projects or make an "in lieu" payment to the trust fund. However that is not required of businesses and other institutions. Councilmember John Heilman said that the affluence of the school's parents was good for local businesses. Parents picking their children up from school could shop in nearby stores that he couldn't afford, Heilman said.
Heilman also noted that only three of the nine rent-stablized apartments currently are occupied. The other tenants will be required to move out under provisions of the state Ellis Act. But he said the loss of affordable housing did concern him. "I think we need to have a policy that when residentially zoned land is lost to institutional or commercial use there needs to be an in lieu payment," he said.
Councilmember John Duran said he didn't think a non-profit organization should be required to contribute to the city's housing trust fund. Duran did ask his fellow council members to condition their approval on CEE providing a bond that would cover the cost of sound reduction measures that might be needed during construction improviing lighting in an alleyway on the property.
Duran and Heilman expressed concern that the prominent art installation proposed by CEE for the wall facing La Cienega be of high quality. "I want to make sure that the La Cienega facade is something that is enlivened by that art and is not just a flat surface," Heilman said.