Patrick J. Vettraino, a.k.a. Livonia Speaks, a noted local drag performer and the producer of the annual Sassy Prom, died yesterday.
Vettraino died of cancer. He was in his early 40s and lived on Kings Road.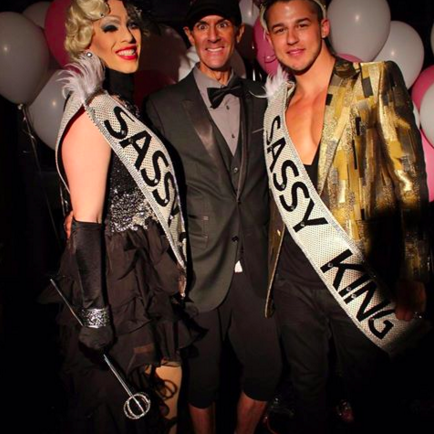 Vettraino staged the first Sassy Prom in 1996 as a way to call out L.A.'s vibrant drag community, which is largely centered in West Hollywood. The annual prom events featured awards to the Cutest Couple, Sexiest Single, etc. and designated someone the Prom Queen and someone the Prom King. Proceeds went to various non-profit causes.
Bobby Trendy, a friend of Vettraino, said people liked him because he put together events for the benefit of his community rather than profit. "He does events to bring people together," Trendy said. "He would find work for all his drag queen friends, strippers, prostitutes, porn stars, everybody … His events were to help people find a community. He will find work for all the queens out there."
Trendy said Vettraino's death at an early age from cancer was surprising because he didn't indulge in anything likely to hurt his health. "As long as I've known that queen, since 1995, never once has he smoked, never once has he drank, never once has he done drugs ….. His time was yesterday to leave."
Trendy recently became aware that Vettraino wasn't recovering from the cancer. On Dec. 2, he worked with Jonathan Chang to put together an event at Here Lounge to celebrate Vettraino and produced the video above.
Vettraino was a native of Livonia, Mich., where the pastor of St. Edith Parish had called on parishioners to pray for his recovery. He graduated in 1990 from Detroit Catholic Central High School. His parents, both in their 80s, died last year. Vettraino is survived nine brothers and sisters.
The West Hollywood City Council will acknowledge Vettraino at its meeting on Dec. 21. Both Trendy and trans celebrity Melissa Rich Brown said they were working on a memorial service for Vettraino, and news about it would be posted on their Facebook pages. Trendy's Facebook page can be found here and Brown's can be found here.